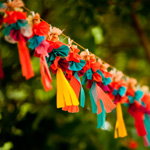 July 21st, 2012
A Letter from the Director of Restoration
As Jesus speaks the words of Luke 10:2 to His disciples, I imagine Him looking out over the white buds of a wheat field, ready for harvesting and gathering. "The harvest truly is great, but the laborers are few; therefore pray the Lord of the harvest to send out laborers into His harvest." I hear longing in His voice as He considers each stalk of wheat, symbolizing human beings waiting...
Read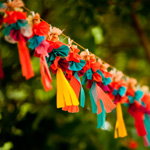 December 19th, 2011
Celebrating Immanuel
The holidays hold an array of memories and emotion for the women in restoration with Exodus Cry. For some, the Christmas season is associated with the acute pain of neglect or violence. While for others it was the only time of year where some vestige of positive memory can be traced. A sense of home and belonging is immensely important on Christmas. The deepest wounds surrounding this season are connected to family...
Read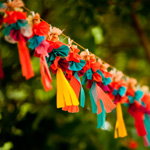 August 16th, 2011
Intercessors In Eastern Europe
The term "iron fist" was often used to describe the rule of dictators like Vladimir Lenin and Joseph Stalin as they terrorized Eastern Europe. A German official in the 1940's, said he foresaw: "an iron curtain would fall over this enormous territory controlled by the Soviet Union, behind which nations would be slaughtered." The iron curtain represented the isolation and oppression over Eastern Europe until the Soviet Union's collapse in...
Read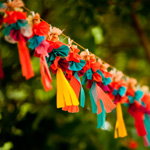 July 14th, 2011
Intercessors in Poland
We are now in a town called Katowice in Southern Poland. We have only been here a few days and the Lord is already working in miraculous ways in the lives of the prostituted women we meet. They are receptive and eager for prayer. One girl, Anya, first appeared angry and hard. We began speaking with her and within seconds, her whole face softened and lit with a gentle smile....
Read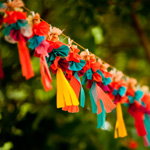 June 10th, 2011
Respond To Human Trafficking: Spread the Word
A sphere of influence is common to all of us. Whether within your family, friends and acquaintances, coworkers and neighbors, or Facebook database, there are people listening to your voice. There are those in each of our lives who are significantly impacted by what we bring into conversations, post on our profile pages and demonstrate through our lifestyle. Become informed on the realities of modern-day slavery and bring Christ-centered awareness...
Read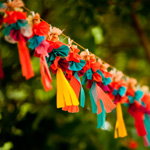 May 26th, 2011
Restoration
What is it like to be utterly mocked? To feel the effects of sin and perversion so personally applied to you? To feel the scorn toward the image of God constantly targeted on you? For many of us, one embarrassing event or malicious joke can be rather disturbing. There's that thought of, "How could anyone not value me? What did I do?" It can seem so illogical. We assume that...
Read