The journey began on October 18th and after two months of laboring in love overseas, Exodus Cry's Brazil Team has come home awe-struck, humbled, and full of faith. The country has amazed us; they are a people of rich passion and warmth and it is no wonder that our team returned with hearts blazing for Brazil. In the words of Blaire Pilkington, our Director of Intervention, "The Lord has invited us into the story of this nation."
The Trafficking Situation in Brazil:
Brazil is in a significant window of time, emerging as a world power, with the sixth largest economy in the world and a growing responsibility in the global community (1). This is a country that has also taken leadership in the volunteer missions movement and is second only to the United States in sending foreign missionaries into the nations (2).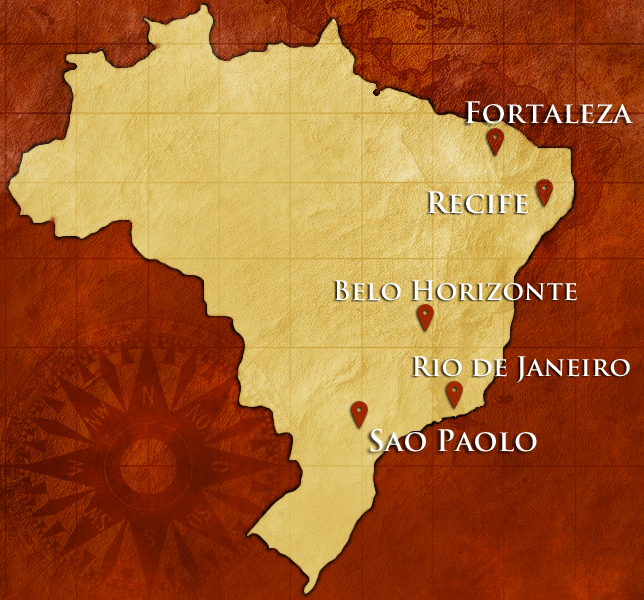 However, in this season of exponential economic growth and global leadership, Brazil has a great task ahead to effectively address many social justice issues that have plagued their nation for generations, specifically sex trafficking and the prostitution of children. Under the protective umbrella of legislation that legalizes the purchase of sex, a burgeoning sex industry has emerged that brings tourists from all over the globe to Brazil's shores to buy sex.  This model of legalization has created a heightened degree of complicity; still worse, child prostitution is soaring with conservative estimates stating that at least 250,000 children are in prostitution in Brazil (3). There is also the issue of the trafficking and exploitation of transvestites, a difficult reality that cannot be overlooked. Most boys are recruited and groomed to begin the painful and confusing process of altering their bodies as young as 12-15 years old. These boys feel they have few options apart from prostitution, and many have grandiose dreams of traveling to Spain and France where they are told they can make extravagant sums of money (4). Traffickers are only too happy to deceive the vulnerable into believing they can make these dreams a reality. Burdened by these issues, our team headed to five cities in Brazil to carry out a five-week Intervention Trip and speak light into the dark places.
Fortaleza:
Two months of fasting and prayer propelled our team onto Brazilian soil where they landed in a whirlwind of activity beginning in Fortaleza, the most notorious stop for sex tourists in Brazil. Fortaleza has over 500 favelas, shanty towns stricken with drugs, violence, and poverty—the perfect set-up for trafficking and corruption (5). The morning after arrival, the team joined Iris Ministries who faithfully work to transform one of the oldest favelas in Fortaleza widely known as a "factory for child prostitution." Despite the blatant illegal activity and hostile surroundings, the Iris team has launched a house of prayer to pray for the wholesale transformation of this community. The undeniable reality is that abuse is an all-too common practice in the favelas and one of the practical ways to address this need was hosting an event to spread awareness on prevention. Our team member Courtney recounted their experience in an update,
"We helped Iris host a Safety Fair for children who live in the slums teaching them about how to protect their bodies from sexual abuse. In the northeast of Brazil, sex tourism is rampant and this slum is right next to the most notorious beaches for prostitution in Fortaleza. Our team was able to teach the children practical ways that they can protect themselves from abuse. We also told them about Jesus' love and emphasized to them that their bodies are sacred."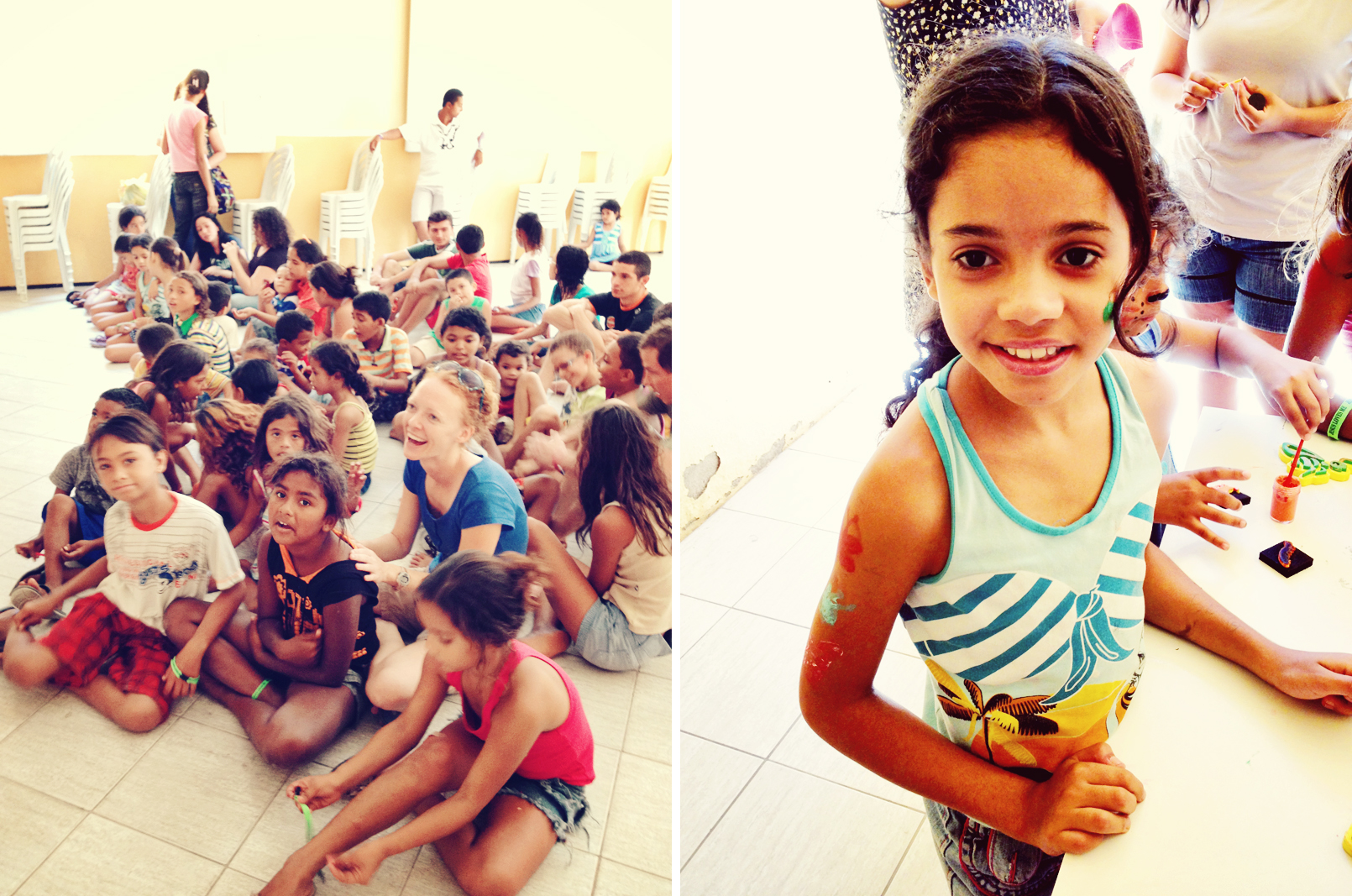 Then there were the streets. In Fortaleza, the team targeted an area along the beach where tourists fill the nightclubs looking to purchase sex from the scores of Brazilian girls that are prostituting. Girls and transvestites lined the streets as one-manned cars trolled through the area and groups of foreign men climbed out of taxis to enter into the bass-thumping clubs.  Our team walked through these areas and was able to talk to and pray with many women, giving out roses or words of encouragement and love. But the true testimony came out of the power of the Gospel: people began to recognize our team's presence and ask for prayer, even managers of clubs, resulting in a girl giving her life to Christ.
Recife:
In Recife, Exodus Cry was hosted by Shores of Grace Ministries led by Nic and Rachael Billman. The team was immediately immersed into the city as they attended a local church that the Shores of Grace team has started directly on the streets.
"Our first night here we went to church in an infamous park in the city where street people congregate. There are an average of two to three murders a day, all under the watchful eyes of a police booth that does little to stop the violence. The horrible thing is that the park is full of children that live on the streets. The team set up on the ground and began getting out art supplies and paper and soon a whole group of kids were on the ground with us painting and drawing houses and flowers."
Blaire continued to explain in this update that children are caught daily in the cross fire of drug wars and feuds, consequently thrusting them into violence and prostitution. One precious testimony was found in a fourteen-year-old girl who was six months pregnant and prostituting alongside her mother.
"I sat for several hours with this young girl," wrote Blaire, "wanting to hold her, to rescue her from the violence of the streets, and somehow communicate her immense value and worth. I was so gripped by the reality of her life and the dire fate that awaited her on the streets. Yet the longer I sat with her, the more the Lord filled me with His hope and love for her; more than my ability to rescue her, to give her financial resources, or teach her life skills- although all of these are needed-only the love of the Father is able to save and transform this little girl who will soon be a mother. Love is really enough and can't be added to, just love."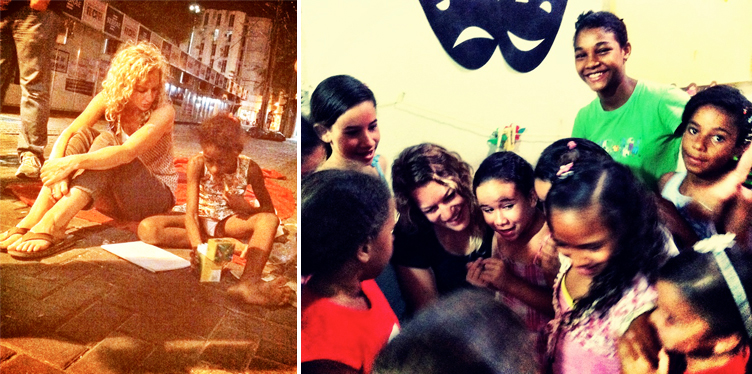 By the end of the night, the entire team was beating with the same theme: just love. Nic and Rachael's team continues to work in Recife, week in and week out, loving the broken, and seeing the Gospel transform this area. They have recently opened a restoration home and take in girls coming out of prostitution under the age of eighteen. One person at a time, they are seeing exploitation, drug addiction and cycles of violence come to an end.
Throughout the two months that our team participated in street outreaches and payer gatherings, Jesus was faithful to provide hope and leadership. From the favelas of Fortaleza to The Call in Belo Horizonte, our team was overwhelmed by a revelation of God's calling for Brazil and an infinite supply of His grace spurred on by the prayers of our supporters. They met the men, women, and children we fight for as an abolitionist community every day. As Stephanie Queen explains after one of the days on the field,
"So many stories are behind each face…I saw the faces of the lowly as they were given respect, love and dignity… The smiles and expressions on their faces as they glimpsed their worth and value were priceless…I felt like never before how prayer is the answer to injustice."
If you are praying for Brazil, the testimony is true: lives in Brazil ARE being touched by the faithful intercession of believers. However, there is still much work to be done and your prayers are now more essential than ever. We want to invite you into the story of this nation, as well as, to pray for the ending of sex trafficking in Brazil. Global attention is looming with the upcoming Olympics, the World Cup, and Brazil's rise as an economic power; the coming years will be an important time for the Brazilian Church to respond to what the Lord is saying and to step forward into the redemptive purposes they are called to.
Download the 30-day Prayer Guide to join us in interceding for this beautiful nation.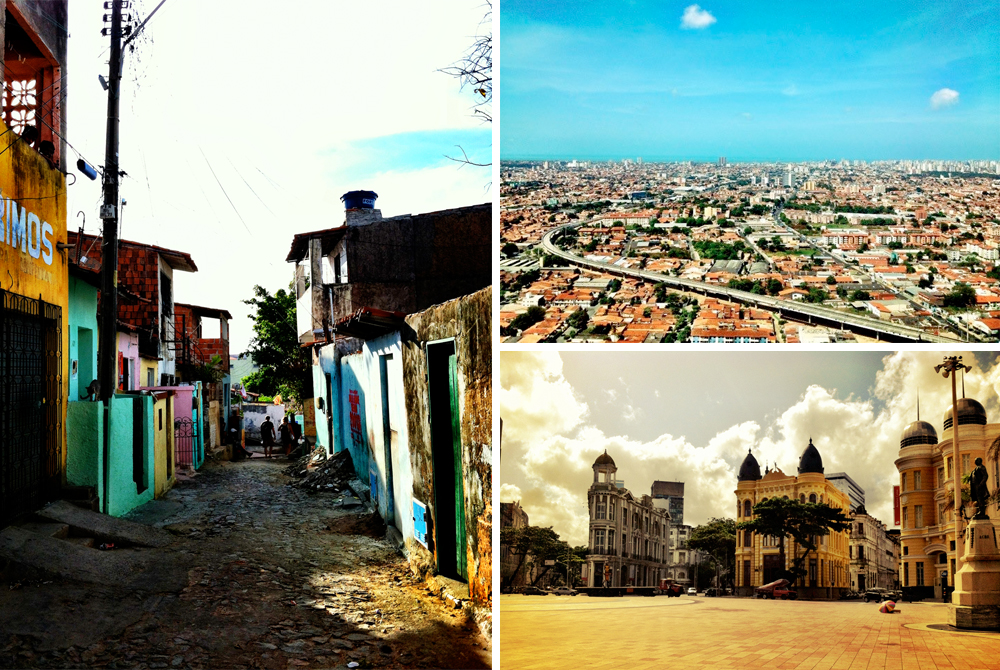 http://www.forbes.com/sites/halahtouryalai/2011/12/26/uk-no-longer-sixth-largest-economy-the-new-number-six-wont-surprise-you/http://global.christianpost.com/news/brazil-becomes-second-largest-christian-missionary-exporter-in-the-world-70079/
 http://global.christianpost.com/news/brazil-becomes-second-largest-christian-missionary-exporter-in-the-world-70079/
http://www.bbc.co.uk/news/10188471
"Issues Concerning the Informality and Outdoor Sex Work Performed by Travestis in São Paulo, Brazil"-Marcos R. V. Garcia, Yvette Piha Lehman http://link.springer.com/article/10.1007%2Fs10508-010-9702-4?LI=true
Iris Ministries: http://irisbrasil.org/
Shores of Grace: http://www.shoresofgrace.com/