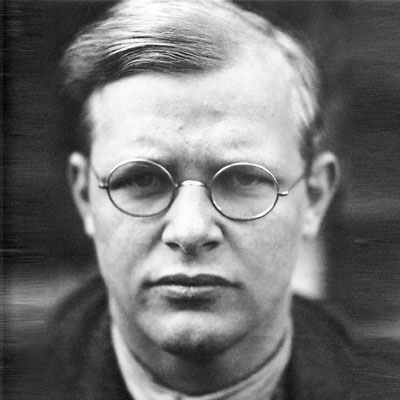 In 1929, the classic anti-war novel, All Quiet on the Western Front, took the world by storm. In 1930, an American film based on the novel was released. Although the book focuses on a German soldier in World War I, the themes about the brutality of warfare are universal and provoked a passionate response among the film's audience.
Dietrich Bonhoeffer was a German pastor and theologian. During a visit to America, he viewed All Quiet on the Western Front in a New York theater. The violence and suffering depicted on the screen moved Bonhoeffer to tears. His friends reported that the film—and the actions of some movie goers who seemed unsympathetic to the plight of suffering soldiers—confirmed Bonhoeffer's convictions as a pacifist and solidified his resolve to stand firm against persecution.
Years later, Bonhoeffer would become well-known for his vocal and influential attempts to oppose Hitler's plan for genocide in Nazi Germany. Bonhoeffer's story exemplifies the power of one man standing strong for his beliefs and reinforces the ability of a well-crafted film to influence personal convictions.
Today, films remain a powerful tool for raising awareness and shaping public sentiment. Through films like Nefarious: Merchant of Souls and its upcoming sequel, we hope to awaken people to the atrocities of human trafficking by telling real-life stories about the women trapped in exploitation. It is our hope that these stories will inspire people to join us in our quest to eradicate modern day sex slavery. Please consider supporting our mission with a donation. Your gift will help fund our efforts to set the captives free.