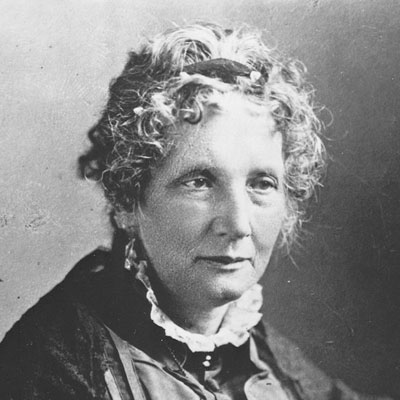 Throughout history, creative storytelling has raised awareness about important social issues and inspired people to take action. In 1852, Harriet Beecher Stowe's best-selling novel Uncle Tom's Cabin captured the evils of slavery in the United States so profoundly that some historians believe it paved the way for Abraham Lincoln's election and helped to spark the Civil War. Upon meeting Stowe, President Lincoln allegedly exclaimed, "So you're the little woman who wrote the book that made this great war!"1
Stowe's informal and conversational writing style made her a compelling storyteller and her words touched the hearts of many Americans in ways that could not be duplicated by political speeches or newspaper accounts. In just the first year, three hundred thousand copies were sold in America and more than one million copies were sold in Britain. Stowe's novel "helped many Americans determine what kind of country they wanted" and was pivotal in moving hearts, changing minds, and bringing about a public outcry for abolition. Today, Uncle Tom's Cabin has been translated into 60 languages and has earned a permanent place as one of the most revolutionary literary works in American history. More than one hundred and fifty years after it was written, Stowe's opus remains central to the dialogue of race and justice.
At Exodus Cry, we believe that compelling stories can influence public sentiment and spur social change. Through films like Nefarious: Merchant of Souls and its upcoming sequel, we hope to awaken people to the atrocities of human trafficking by telling real-life stories about the women trapped in exploitation. It is our hope that these stories will inspire people to join us in our quest to eradicate modern day sex slavery. Please consider supporting our mission with a donation. Your gift will help fund our efforts to set the captives free.
Footnotes
1Daniel R. Vollaro, "Lincoln, Stowe, and the "Little Woman/Great War" Story: The Making, and Breaking, of a Great American Anecdote," Journal of the Abraham Lincoln Association, Winter 2009, http://quod.lib.umich.edu/j/jala/2629860.0030.104/–lincoln-stowe-and-the-little-womangreat-war-story-the-making?rgn=main;view=fulltext
2"Impact of Uncle Tom's Cabin, Slavery, and the Civil War," Harriet Beecher Stowe Center, Accessed 14 November 2014, https://www.harrietbeecherstowecenter.org/utc/impact.shtml