"I firmly believe that any man's finest hour, the greatest fulfillment of all that he holds dear, is that moment when he has worked his heart out in a good cause and lies exhausted on the field of battle–victorious."
–Vince Lombardi
The fight against sex trafficking is a global war that must be fought one battle at a time. While the battle rages on in many parts of the world, recent events in Canada are cause for celebration. The fight for stronger laws aimed at reducing the demand for commercial sex in Canada has been won!
Exodus Cry had the honor of joining hands with other dedicated abolitionists across Canada in an unceasing fight to change the country's laws.
We are extremely grateful for the opportunity to have played a role in this great victory.
Through countrywide public screenings of Nefarious: Merchant of Souls, followed by a special government screening and presentation at the Canadian National Parliament in Ottawa, the dangers of the commercial sex industry were brought to light.
The special screening was hosted by Member of Parliament (MP) Joy Smith, one of the most prominent advocates for the plight of trafficked women and girls in all of Canada. Because of Mrs. Smith's tireless efforts, she has affectionately been called Canada's William Wilberforce.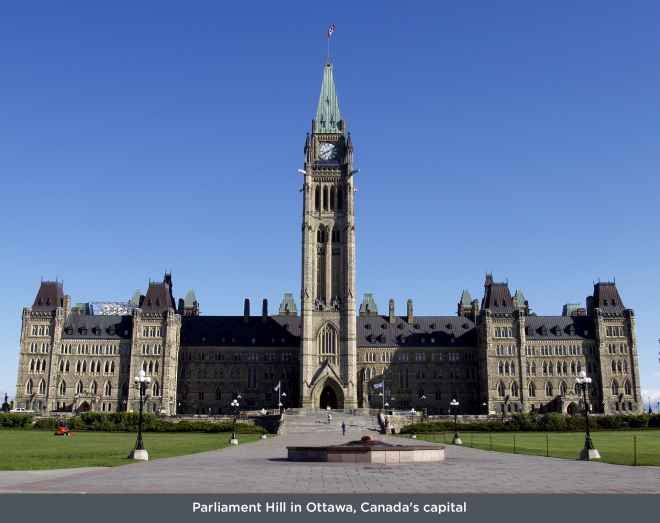 It was a privilege for us to partner with Mrs. Smith, who recently wrote this letter to Exodus Cry Founder/CEO Benjamin Nolot reflecting on her nation's historic victory:
As a Canadian Member of Parliament who has worked for over a decade to combat modern day slavery in Canada, I want to take this opportunity to personally thank you for your relentless efforts to effect change. Over the years I have appreciated your work to launch Exodus Cry and produce Nefarious. Over the past few years, Canadians have been wrestling with our prostitution laws. Your film was very helpful in revealing the dangers of legalizing prostitution… In 2012, I was honoured to host a screening of Nefarious on Parliament Hill for Senators and Members of Parliament. Now, as of last December, Canada has adopted an approach similar to Sweden and Norway. This message is one that must continue to be shared in every country. Keep up the great work!
The recent battle in Canada began in 2009 when a brothel owner challenged the constitutionality of Canada's laws on prostitution. Ultimately, the criminal code was amended to allow for legalized pimping, after which the case went to the Canadian Supreme Court. And Exodus Cry was there—alongside other organizations, churches, and leaders in abolition—to take a stand for an end to legalized pimping and to promote better laws aimed at the prevention of trafficking and sex slavery.
In 2012, Exodus Cry began hosting screenings of Nefarious to raise awareness about the tragic implications of trafficking and exploitation. Our goals included inspiring people to raise their voices against the pending changes and to call on the government to adopt the Nordic Model (or Swedish Model) of legislation, a human rights approach that criminalizes the demand for commercial sex. It was at this time that we had the honor of joining forces with Mrs. Smith, who hosted the government screening in Ottawa.
Their Supreme Court struck down Canada's remaining prostitution laws, essentially legalizing both brothels and pimping, putting vulnerable and trafficked women in even more danger.
Initially, their Supreme Court struck down Canada's remaining prostitution laws, essentially legalizing both brothels and pimping, putting vulnerable and trafficked women in even more danger. The decision was a major defeat for those fighting for the cause of abolition.
But the story was not yet over! The Court allowed for a 12-month stay on the implementation of the decision in order for the government to come up with a new, revised law that could be found constitutional. This ended up being the perfect, God-ordained window of time in which the Nordic Model could be given a chance in Canada.
During this 12-month stay, a whirlwind of activism, prayer, and awareness swept through the nation. Alongside times of intense corporate prayer and fasting, inquiries were conducted, research was published, and debates were had (and won). The truth about the commercial sex industry was becoming extremely clear to a larger audience, and the Nordic Model emerged as a proactive approach that could protect exploited women and girls, and hinder pimps, johns, and traffickers.
The truth about the commercial sex industry was becoming extremely clear to a larger audience.
Under the leadership of Justice Minister Peter MacKay and advocates such as Mrs. Joy Smith, Canada developed its own version of the Nordic Model. It was introduced as Bill C-36 by Mr. MacKay as a new way to move the nation forward in the area of human rights.
November 6, 2014 became a historic day for Canada in the fight against exploitation when Bill C-36, The Protection of Communities and Exploited Persons Act, received Royal Assent and became law.

Under Bill C-36:
1. For the first time in Canada's history, the buying of sexual services is now illegal.
2. For the first time, prostituted/trafficked women are now treated with dignity.
3. For the first time, the government of Canada will provide robust funding to help women and youth escape prostitution.
Particularly notable about Bill C-36 is a special preamble which provides crystal-clear guidance on the intent of the legislation. Very few government bills contain preambles, so the inclusion of this language is a profound declaration by the government of Canada.
The Preamble of Bill C-36 states:
Whereas the Parliament of Canada has grave concerns about the exploitation that is inherent in prostitution and the risks of violence posed to those who engage in it; Whereas it is important to protect human dignity and the equality of all Canadians by discouraging prostitution, which has a disproportionate impact on women and children…
This story of victory in Canada is an encouraging example of what can happen when prayer, action, and truthful filmmaking join forces in a powerful call for justice. Research and history have proven that laws like these greatly reduce sex trafficking. This means real, precious lives are being spared from sexual exploitation. Someone's daughter is now more safe from perpetrators. Someone's son is now learning that it's not okay to purchase women's bodies.
Still, there are many more lives—caught in the web of commercial sexual exploitation—which you can help transform on a personal level. Make it personal by partnering with us today to change lives.