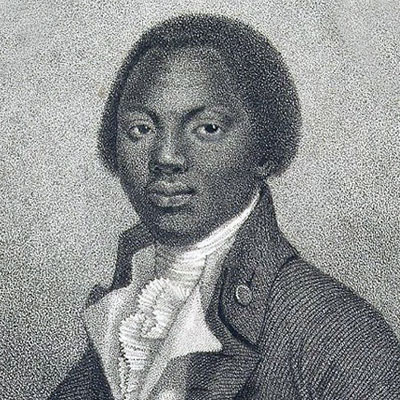 First published in 1789, The Interesting Narrative of the Life of Olaudah Equiano is the autobiography of a freed slave who was influential in the British movement to end slavery. In the powerful book, Olaudah Equiano—known as Gustavus Vassa—describes his brutal abduction at the age of 11 from his childhood home in Africa and his years spent in captivity. The author also details his quest for independence, which included educating himself to read and write, and his eventual success in buying his freedom and starting a business.
In 1786, Equiano joined the abolitionist movement in London and became a prominent member of the Sons of Africa, a group of 12 men of color who actively campaigned for abolition. His difficult but extraordinary life story, published just a few years later, got the attention of the British people and became a powerful device in influencing public opinion. Equiano's reputation afforded him opportunities to travel extensively while promoting the book and discussing the controversial subject matter from the perspective of a former slave. The book was immensely popular and served as a watershed moment for the English abolition movement by providing momentum for the cause. 1
The themes of Equiano's narrative and the impact of his book in fueling the anti-slavery movement have proven to be his lasting legacy. He can be included in an incredible lineage of justice seekers who have harnessed the power of the pen to further a cause.
Throughout history, compelling narratives presented through mass media have influenced public sentiment and spurred social change. At Exodus Cry, we are committed to telling the true stories of the captives as well as the powerful narratives of those who have been set free. Please consider supporting our mission with a donation, because every person deserves their own true story of freedom.
Footnotes
1"Olaudah Equiano," BBC, accessed 12 November 2014, http://www.bbc.co.uk/history/historic_figures/equiano_olaudah.shtml