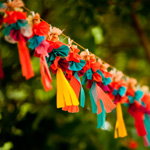 April 13th, 2009
Business as "Usual"
Ecuador Sex Workers Target HIV-AIDS Prevention Sex workers in Ecuador are building a national labor network and trying to curb HIV-AIDS, while dealing with the growing presence of minors and undocumented workers in brothels. ESMERALDAS, Ecuador –Elizabeth Molina does not walk. She marches. The word "comrade" follows each one of her greetings and remarks. Molina is a sex worker. Eighteen thousand sex workers stand behind her. She is the head of...
Read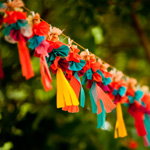 April 11th, 2009
Trafficker Sentenced
Man behind sex ring headed to prisonCHARLOTTE, N.C., April 8 (UPI) -- A 44-year-old man who brought women from Mexico to work in North Carolina as veritable sex slaves will spend the next 24 years in prison, authorities say.Authorities said Jorge Flores Rojas, an undocumented Mexican national, was sentenced to prison after he pleaded guilty to charges he forced women as young as 16 to work as prostitutes, the Charlotte...
Read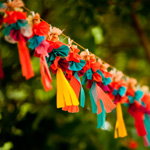 April 9th, 2009
Rescue Mission
A Scappoose woman's mission trip to Cambodia opens her eyes to the international human trafficking of young girls RAISING AWARENESS – Trudy Albert of Scappoose works with a group of young Cambodian girls during a recent mission trip to Southeast Asia. While there, Albert heard horror stories of human slave trafficking. Now home, Albert wants to help raise awareness of this global crime. Trudy Albert wasn't sure what God wanted...
Read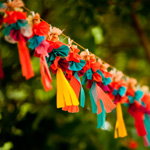 April 6th, 2009
Intercession 4/6/09 Kolkata, India
Read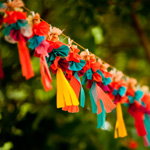 April 5th, 2009
Iraq's Unspeakable Crime
Iraq's Unspeakable Crime: Mothers Pimping Daughters Baghdad -- She goes by Hinda, but that's not her real name. That's what she's called by the many Iraqi sex traffickers and pimps who contact her several times a week from across the country. They think she is one of them, a peddler of sexual slaves. Little do they know that the stocky auburn-haired woman is an undercover human-rights activist who has been...
Read

April 4th, 2009
City in Focus: Kolkata, India
PRAYER BRIEFING Kolkata has long been famous as an overcrowded city with its teeming millions living in abject poverty. Mother Theresa gained global recognition for her tireless service in the slums of the "City of Joy," ministering to the poor, sick, and dying. While malnutrition and disease are obvious derivatives of destitution, poverty also breeds the often-overlooked horrors of human slavery. A combination of factors makes Kolkata a sex slavery...
Read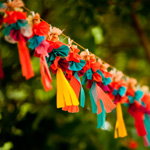 March 23rd, 2009
Prayer Room 3/23/09 Chiang Mai
Read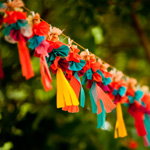 March 9th, 2009
Prayer Room 3/9/09 Human Trafficking
Read

March 4th, 2009
City in Focus: Chiang Mai, Thailand
PRAYER BRIEFING Chiang Mai, a chiefly Buddhist city, lies about 450 miles north of Bangkok, and is one of three tourism hot beds in a sex-soaked country of Thailand. When many people think of the long-term effects of WWII and Vietnam, they think of the genetic devastation caused by radiation poisoning and Agent Orange. Hardly anybody connects those wars with today's sex tourism industry for which Thailand is famous; but...
Read