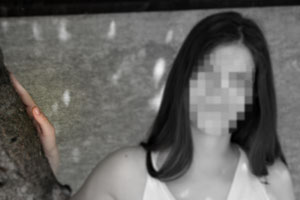 Adriana never really had a chance. After suffering an injury during birth, and soon after diagnosed with epilepsy, Adriana bore the lifelong stigma of a mentally ill social outcast. At 3 years old, her father moved the entire family. Her mother desperately tried to find a good treatment for her, and all her income went for doctors and medicines. When she was 10, Adriana was having problems in school. Her mother decided to put her in a special orphanage for children with mental disabilities so that she could go to Israel to find a good job.
When Adriana was 14 she became pregnant by one of her classmates, and then promptly aborted the pregnancy. When she was too old to stay at the orphanage, she began her life on the streets, where she was abused and sold for sex. It was a lifestyle of instinct and survival.
Police found her in a prostitution den and sent her to a shelter for minors. The State Department of Child Security located her mother in Israel, called Israel's police, and gave her four months to finish all her work there and return for her daughter. Adriana's mother has promised that in August she will come back.
The State Department of Child's Secure asked the Exodus Cry Lighthouse to support Adriana until her mother will come back. Adriana has a lot of problems with reading and writing, and will need much help in her recovery. She came to the Exodus Cry Lighthouse April 30, 2010, and for the first time is finding that she is a valuable person who is loved by God, and is learning to live for something more than just survival.