On Tuesday, in a nation with arguably the most famous red light district in the world, the government took a step in the right direction. In the Netherlands, members of parliament in the Dutch lower house voted to criminalize the purchase of sex in cases where the buyer had suspicion that the woman was there by force or threat.
Although this is not the Equality Model (Nordic Model) it is still a stride forward for a nation that has, in the past, taken such a strong position to allow prostitution to go unabated. The next step before this legislation becomes law is that it will be voted on in the Senate.
The effort was spearheaded, in a large part, by an incredible Dutch politician and member of parliament named Gert-Jan Segers—a man I've had the privilege to meet. In 2012 and 2013 Exodus Cry took our film Nefarious: Merchant of Souls on European screening tours and we hosted several screenings in Amsterdam, Netherlands.
Mr. Segers was one of a handful of MPs I have met who truly blew me away with his dedication and passion to end sex trafficking. He reminded me so much of a modern day William Wilberforce. We talked and I was able to give him some of our resources, along with a copy of Nefarious, and our team was able to pray with him.
As we saw the incredible need for legal reform and awareness, it became apparent that a more long-term effort was needed to support the work of Mr. Segers. We developed a partnership with an amazing local organization called Stand4Justice, and a year-long, country-wide legal reform tour of Nefarious was organized.
After every screening the audience was educated on the need to hinder demand by changing prostitution laws in the Netherlands, and at several of the screenings Mr. Segers was able to attend and speak to the audience himself about prostitution legislation reform.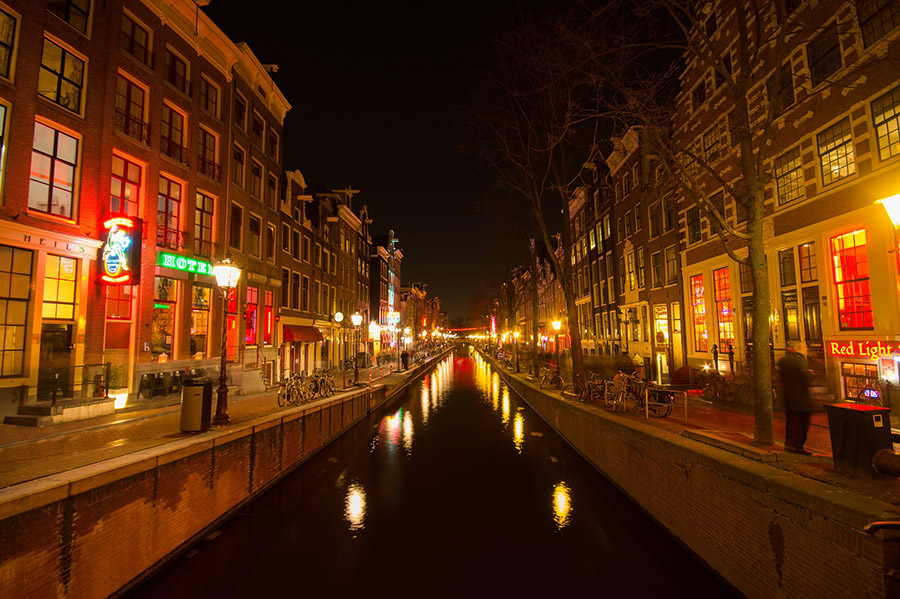 A view of the red light district in Amsterdam, Netherlands, which is also featured on the cover of our documentary Nefarious: Merchant of Souls.
As more and more people across the nation are becoming aware of the harms of prostitution and its ties to sex trafficking, the tide appears to be shifting in the nation. In fact, historic legislative change appears to be sweeping across Europe as nation after nation are beginning to recognize prostitution as a form of violence against women—they are beginning to see that the legality of buying sex creates an enabling environment for human trafficking.
It is very encouraging to see changes happening around the world, and you have played a part by supporting the work of abolition. The Netherlands still has a long way to go and abolitionists around the world must continue to advocate for the adoption of laws that fully criminalize the purchase of sex with no exceptions.
At Exodus Cry we continue to work daily to shift laws around the globe that will fight sexual exploitation. Your fervent prayers and financial support are so crucial to our continued work. Thank you!