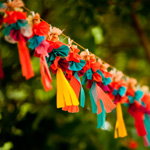 June 2nd, 2011
Nigerian Police Free 32 Teens From Baby Farm
June 1, 2011, Nigerian police raided a baby farm hidden in the maternity home ironically named "The Cross Foundation." 32 pregnant teens were saved and taken to the headquarters of an anti–trafficking organization. Four babies, who had been sold but not collected, were also rescued. The teenage mothers were locked up in the clinic and made to produce babies for sale. Some of the girls informed the authorities that they...
Read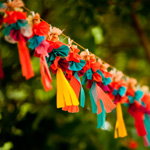 June 1st, 2011
Find Kara Kopetsky
Kara Kopetsky, of Belton, MO, is described by her friends and family as an average 17-year-old teenage girl: a full-time high school student, with a part-time job, who loved to shop and had an on-again-off-again boyfriend. But Kara also shares a grim similarity with thousands of other children under 18 across the United states; no one has seen her for years. May 4th, 2007, Kara Kopetsky vanished. The last time...
Read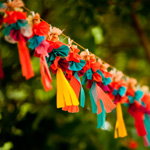 March 16th, 2011
Largest Pedophile Ring in the World Busted
A child pornography ring that operated out of The Netherlands has been discovered. So far, law enforcement officials have identified 670 suspects and 230 abused children. 'World's largest [pedophile] ring' uncovered By Dominic Casciani BBC News home affairs correspondent International police led by a UK team say they shut down the largest internet paedophile ring yet discovered. The global forum had 70,000 followers at its height, leading to 4,000 intelligence...
Read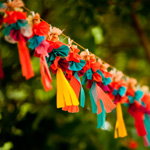 August 27th, 2010
'Daughters of Cambodia' Leave Sex Trade for Christ
'Daughters of Cambodia' Leave Sex Trade for Christ By Stan Jeter CBN News Senior Poducer Friday, August 27, 2010 In Cambodia, 90 percent of prostitutes are sold into the sex industry by their parents. Many of the girls say they feel obligated to stay because their families depend on them for support. British missionary Ruth Elliott is determined to provide a way out for the victims of sex trafficking. For...
Read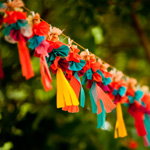 August 3rd, 2010
Brazil police bust kidnappers who browsed social-networking sites for victims
August 02, 2010 | Associated Press SAO PAULOSAO PAULO AP — Brazilian police dismantled a kidnapping ring that scoured social-networking sites for victims who appeared to be wealthy, then used profile information to track them to their jobs or favorite bars or clubs.Nine people were arrested last week — mostly young men who spent hours on the Internet planning their crimes, authorities said Monday.Police uncovered the group while investigating the...
Read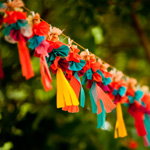 July 28th, 2010
Sex Slaves Freed from the "Thunder God"
Tribal priest comes to Christ, frees sex slaves 8 April, 2010 Ghana (MNN) -- Sex slavery is rampant among tribal religions in Ghana. In a system commonly referred to as Trokosi, girls are given to tribal priests as payment for sins. "Trokosi" means wives or slaves of the gods. (more…)
Read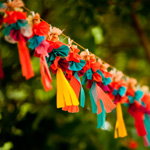 July 20th, 2010
Rescue Through Resurrection
Elisabeta (see, The Girl Who Lost Control) was sold for sex when she was just 13 years old. Repeatedly. She would still be taking "clients" today if it were not for a series of unlikely events. First, she managed to press back against the indomitable fear smothering her soul to find the courage to escape from the woman (yes, a woman) who was trafficking her. Next, she managed to find...
Read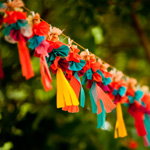 July 6th, 2010
Battle Front: South Africa (Update 2)
Exodus Cry Director of Philanthropy Blaire Pilkington interviews Hanalee Linda on location in South Africa. With a spike in unsupervised children traveling around the country on school break, there is a need for programs like Linda's which reach out to thousands of at risk children.
Read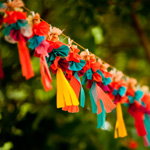 June 21st, 2010
Battle Front: South Africa (Update 1)
Exodus Cry Director of Philanthropy Blaire Pilkington delivers an update from Cape Town, South Africa. She is leading a team in various cities in South Africa that is praying for the ending of human trafficking, and raising awareness "on the battlefront."
Read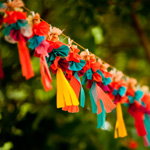 June 16th, 2010
Durban Redemption
Monday night, the Exodus Cry team prayed for Jesus to move in South Africa.  Specifically, Benji Nolot prayed that Jesus would walk through the streets of the cities and rescue women, one by one by one (see video at 00:30:00).  It didn't take long to see an answer to prayer: the next morning,  Blaire Pilkington (Exodus Cry Director of Philanthropy) sent an email update of from Durban, South Africa. Using...
Read