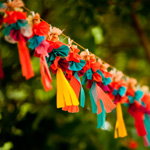 June 9th, 2010
The Girl that Doesn't Exist
Ylenia does not exist. At least, that is the position of government. She was born in 1991, but her mother, lacking a basic education, didn't see the need to go to the officials and to register Ylenia's birth after she delivered her at home. Ylenia was just one of four children born into an impoverished family, with a single mother, in a nearly-desolate Romanian town. Ylenia doesn't have any documents...
Read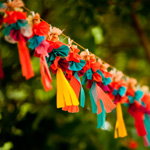 June 9th, 2010
The Throw-away Girl
Ruth is used to being kicked out of her home. She is a young woman who was born in Chisinau, Moldova, and whose life of abuse began when she was raped by her brother at just 13 years old. When her older sister found out, she sent Ruth away to an orphanage. At 16 Ruth began a sexual relationship with a man who was 10 years older. When she became...
Read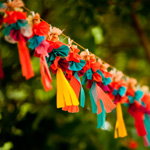 June 9th, 2010
More than a Survivor
Adriana never really had a chance. After suffering an injury during birth, and soon after diagnosed with epilepsy, Adriana bore the lifelong stigma of a mentally ill social outcast. At 3 years old, her father moved the entire family. Her mother desperately tried to find a good treatment for her, and all her income went for doctors and medicines. When she was 10, Adriana was having problems in school. Her...
Read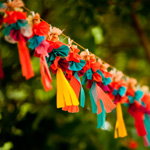 June 1st, 2010
South Africa: 2010 World Cup
Dates: June 11- July 11, 2010 Exodus Cry will be taking a team of intercessory abolitionists from across the nations to take a stand on the ground in South Africa during the 2010 World Cup. As representatives of the body of Christ we are declaring the Lord's zeal for justice and righteousness over the oppressed of the Earth caught in the cycle of human trafficking and sexual exploitation. This window...
Read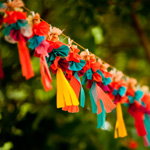 June 24th, 2009
From Dehumanization To Destiny
by Erika Ramsey To glance into a persons eyes is to glare into their soul. One glance can reveal countless joys... and countless evils. One glance can change your mood, or make you feel a certain way. It can also betray a feeling the possessor is trying desperately to conceal. One glance can convey an endless depth of emotion. One glance can trigger a mountain of lies. It can reveal a lifetime of...
Read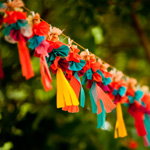 June 10th, 2009
Brothel BUST!
Underage prostitution ring busted in DubaiRaid frees 2 underage girls forced into prostitution; minister says human trafficking 'critical problem'.Police have busted a human trafficking ring in Dubai which is believed to have forced two girls, one aged 16, into prostitution.The girls are now being cared for, UAE daily the National reported on Tuesday.This latest bust, in which 11 people were arrested and charged, comes as the National Committee to Combat Human Trafficking...
Read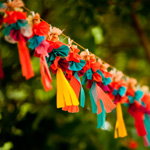 June 10th, 2009
Another BUST! Johns Arrested!
Burlington Police Arrest 10 In Prostitution Bust  Police say after several complaints, they initiated an undercover operation to combat prostitution in the South Ireland Street area. Burlington, NC -- Burlington Police arrested 10 people after an undercover prostitution sting on June 5, 2009. Police say they were getting lots of complaints about prostitution in the area of South Ireland Street. Gene Maize, a resident of the area, said the problem...
Read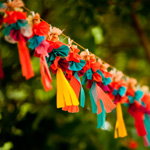 April 20th, 2009
Bust in Botswana
Human trafficking ring smashed in BotswanaBotswana police smashes a human trafficking ring suspected of smuggling into Canada some 1,000 people for servitude and sexual exploitation. Fourteen people have so far been taken into custody for questioning in Gaborone, Botswana police chief, Assistant Superintendent, Selebatso Mokgosi told Press TV Sunday. "Eight business consultants and six other suspects believed to be part of the trafficking of 1,000 Botswana nationals are already in police custody...
Read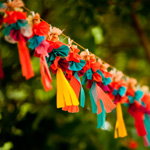 April 9th, 2009
Rescue Mission
A Scappoose woman's mission trip to Cambodia opens her eyes to the international human trafficking of young girls RAISING AWARENESS – Trudy Albert of Scappoose works with a group of young Cambodian girls during a recent mission trip to Southeast Asia. While there, Albert heard horror stories of human slave trafficking. Now home, Albert wants to help raise awareness of this global crime. Trudy Albert wasn't sure what God wanted...
Read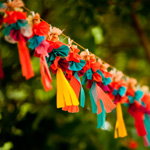 January 5th, 2008
Southeast Asia Missions Trip Report
Southeast Asia Missions Trip Report (PDF) Dates: Fall 2007 Exodus Cry had the privilege of traveling to South East Asia this past September. We designed this pamphlet to tell our story. The following are testimonies and pictures from our experiences. Our hope is that they will fuel your fire for intercession, provide greater insight into the problem of human trafficking, and cause you to rejoice in the fruit of your...
Read