January 25th, 2013
Ezekiel
I wander aimlessly around Looking for a love that cannot be found And just beyond the river There is a valley A river of souls I am blinded and cannot see And so I climb Oh I climb What am I reaching for Forgot what I'm searching for What will be found So I wonder and wonder I sit and I ponder Around and Around One day I was skipping the stone in the...
Read

December 24th, 2012
A Christmas Gift
I used to despise Christmas. In fact, I despised any time in the year that added financial pressure to give gifts and to have things. I dreaded those times. I knew what was ahead of me as I looked into the eyes of the people surrounding me day and night: panic, insecurity, fear, and anger. I knew their means of getting money. I knew their means of coping. I knew...
Read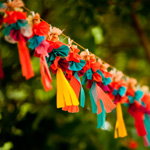 December 17th, 2012
Ruth Isn't the Name on Her Birth Certificate
When a young woman enters Exodus Cry's aftercare program for survivors of sex trafficking, she is given a pseudonym. This is one of the steps we take to ensure her anonymity and safety and to protect her story in the early stages of recovery. Her story is usually the only thing that hasn't been taken from her. At Exodus Cry, we treat the personal testimonies of those we work with...
Read

October 18th, 2012
Introducing Our New Blog Series: From Lost to Found
We would like to officially introduce the newest blog writer to our community: Nichole. Nichole is not only a talented and an exceptional writer, but also holds an extremely precious place in the story of Exodus Cry. She has courageously graduated from our Restoration Program and will be the first to speak on our Blog as a survivor of the industry, to bring healing and shed light through her writing. "I...
Read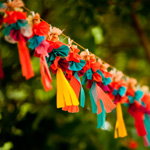 July 21st, 2012
A Letter from the Director of Restoration
As Jesus speaks the words of Luke 10:2 to His disciples, I imagine Him looking out over the white buds of a wheat field, ready for harvesting and gathering. "The harvest truly is great, but the laborers are few; therefore pray the Lord of the harvest to send out laborers into His harvest." I hear longing in His voice as He considers each stalk of wheat, symbolizing human beings waiting...
Read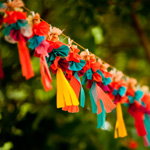 June 20th, 2012
Tabitha's Wardrobe
Once rescued, many victims of sexual exploitation enter the rehabilitation process with the clothes they are wearing and nothing more. The transition is made from being "owned" by a pimp or madam to learning to live as an individual of worth and value. Many of these women have rarely, if ever, received a gift. After recently opening a new Lighthouse in Kansas City, the Restoration Team at Exodus Cry realized...
Read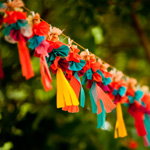 December 19th, 2011
Celebrating Immanuel
The holidays hold an array of memories and emotion for the women in restoration with Exodus Cry. For some, the Christmas season is associated with the acute pain of neglect or violence. While for others it was the only time of year where some vestige of positive memory can be traced. A sense of home and belonging is immensely important on Christmas. The deepest wounds surrounding this season are connected to family...
Read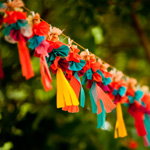 May 26th, 2011
Restoration
What is it like to be utterly mocked? To feel the effects of sin and perversion so personally applied to you? To feel the scorn toward the image of God constantly targeted on you? For many of us, one embarrassing event or malicious joke can be rather disturbing. There's that thought of, "How could anyone not value me? What did I do?" It can seem so illogical. We assume that...
Read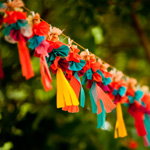 March 25th, 2010
Threads Of Healing
by Kezia Hatfield I recently attended The Call to Community Action Conference which focused on child prostitution. I come from a background of Clinical Psychology and overseas missions, so I already was already familiar with the subject matter and many of the standard elements of a solution. But the conference brought me clarity on an important part of the effort to reach out to victims. While child prostitution, human trafficking,...
Read