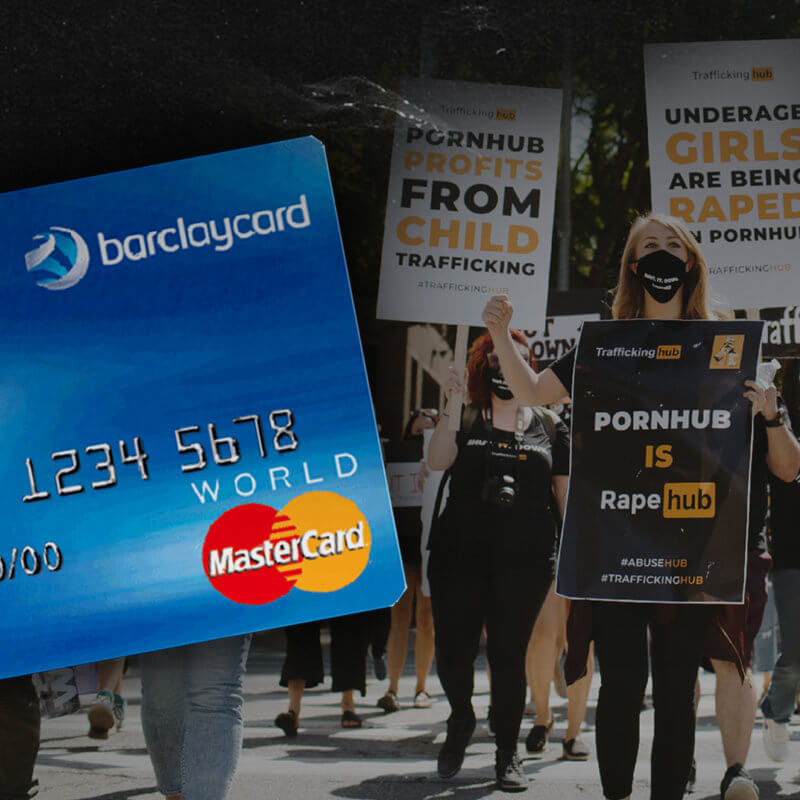 October 15th, 2021
After Traffickinghub Pressure, Mastercard Enacts Policies to Eliminate Porn of Trafficking, Rape, Child Abuse
Today is a historic day in the fight against exploitative porn! Mastercard will now require robust age verification and documented consent for all porn sites globally. This will compel banks to ensure the legitimate consent practices of their merchants before processing any payments. With Mastercard holding a 30% global share of all payment processing (outside of China), this is no small change. This breakthrough is a direct result of efforts...
Read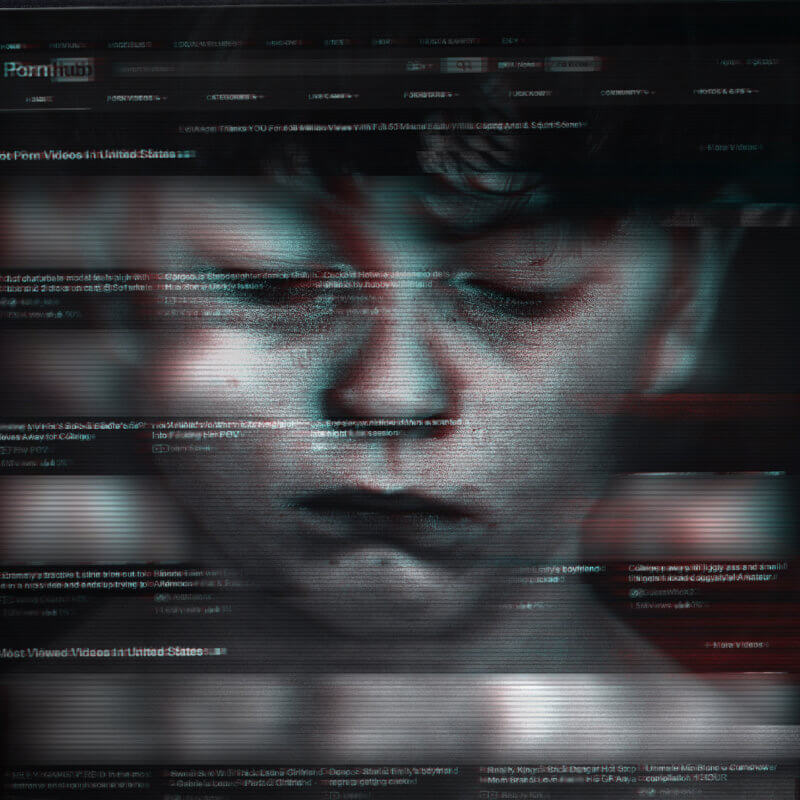 August 19th, 2021
This Is How Porn Damages a Developing Child
Raised on Porn is now live! WATCH THE FILM HERE. It may not be news to a lot of you, but kids are watching porn at an alarming rate. What many people don't know, however, is how scientists are consistently proving that porn can essentially warp a developing child and toxically alter the trajectory of their entire life. Tragically, millions of young people depend on the unrestrained online world to...
Read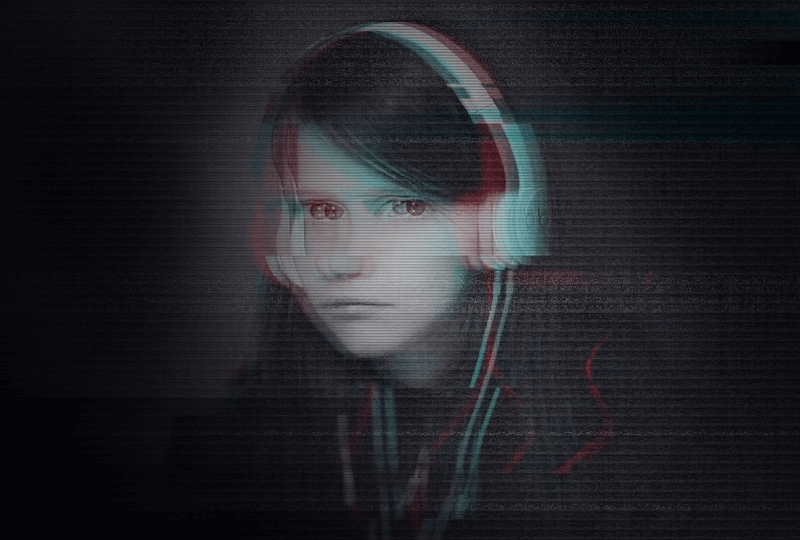 August 16th, 2021
Big Porn Profits Off Stolen Childhood Innocence
Raised on Porn is now live! WATCH THE FILM HERE. *Trigger warning: This blog contains written references to violent and disturbing sexual scenarios. Big Porn is harvesting the innocence of children, globally. With virtually no protections for underage visitors, and little to no content moderation, the mega porn monopolies that dominate the porn industry are actively complicit in the exposure of a generation of young people to pornography. It's time...
Read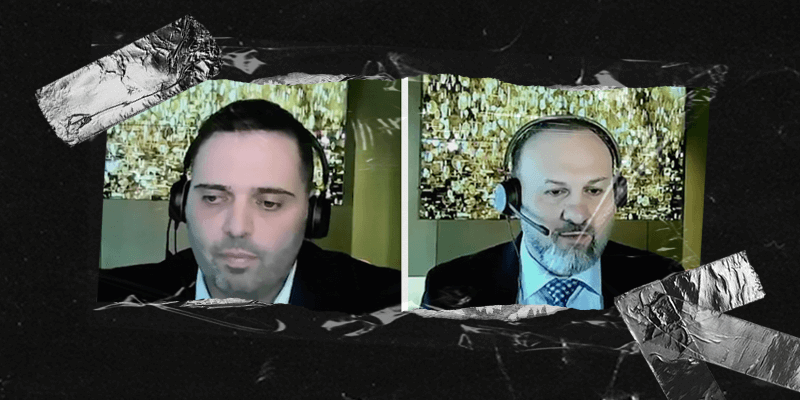 February 17th, 2021
Pornhub Execs Show "Staggering Recklessness" During Canadian Hearing
They say that "actions speak louder than words." Well in Pornhub/MindGeek's case, both are speaking loud and clear. For the first time since the Traffickinghub campaign began last February, MindGeek COO David Marmorstein Tassillo and MindGeek Canada CEO Feras Antoon were forced to respond publicly to the evidence of child sexual abuse material (CSAM), rape, and non-consenual content that's been rampant on their platforms. As part of a Canadian investigation,...
Read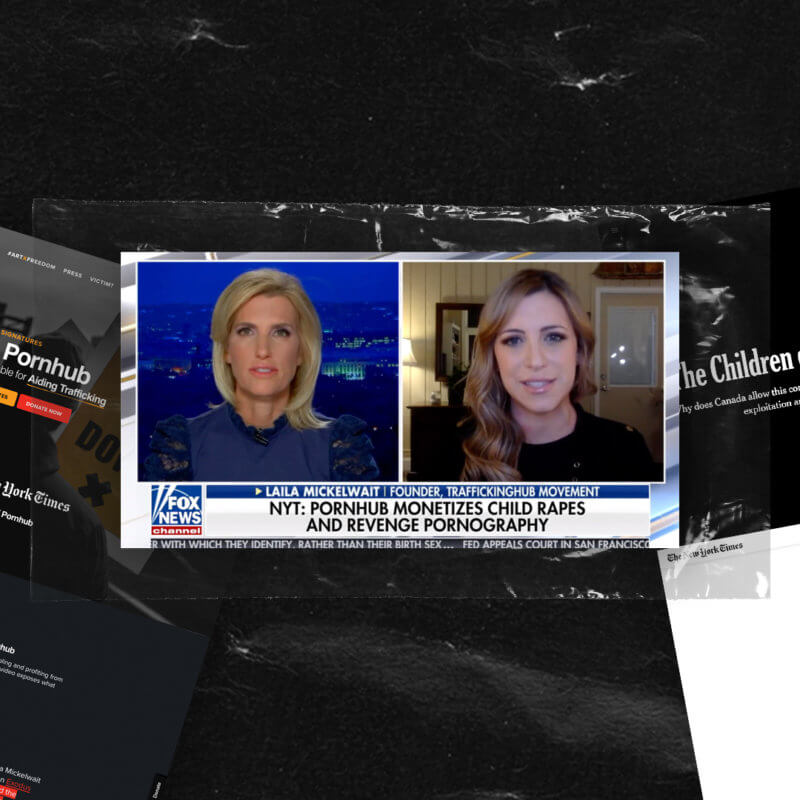 December 9th, 2020
Traffickinghub Founder Exposes Pornhub on Fox News
We're halfway to our year-end goal of raising $300k to continue fighting Pornhub and child exploitation in 2021. Would you consider making a gift toward this fight? Give Now It's difficult to put into words the magnitude of global impact that's taken place since the release of The New York Times' article, "The Children of Pornhub," this past Friday. It has sent international shock waves around the world and elicited...
Read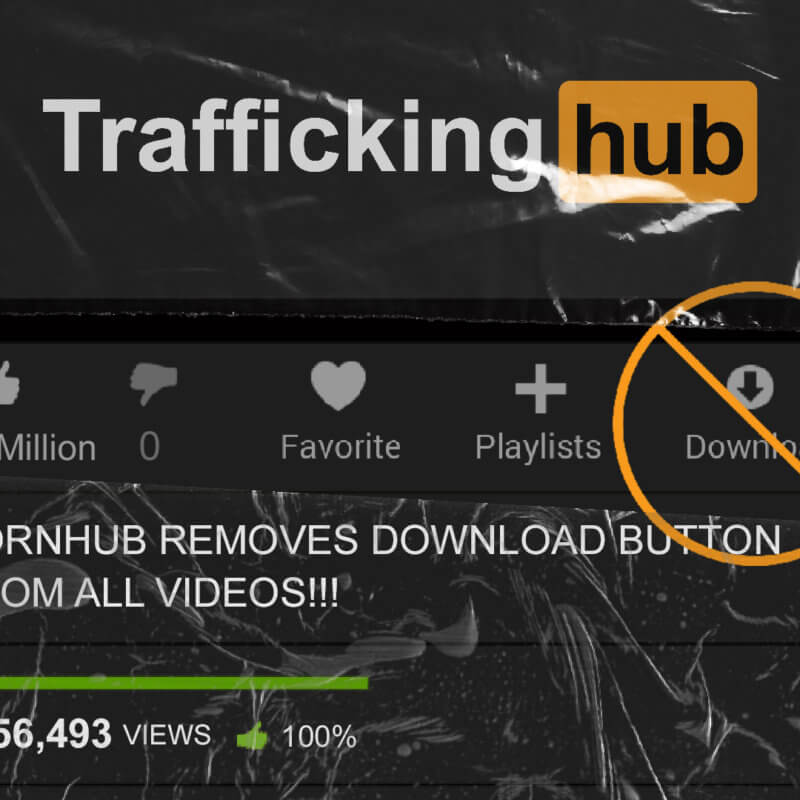 December 8th, 2020
Pornhub Concedes to Major Demands of Traffickinghub Movement After NY Times Exposé
Days after being exposed in a major New York Times report by Pulitzer Prize-winning journalist Nicholas Kristof, Pornhub has conceded to making major changes to how the site operates—a significant "win" for the global Traffickinghub movement founded by Laila Mickelwait and powered by Exodus Cry. In chorus with Kristof, Traffickinghub followers publicly demanded that Pornhub remove its infamous "download" button, and now the site has removed the feature, stating that...
Read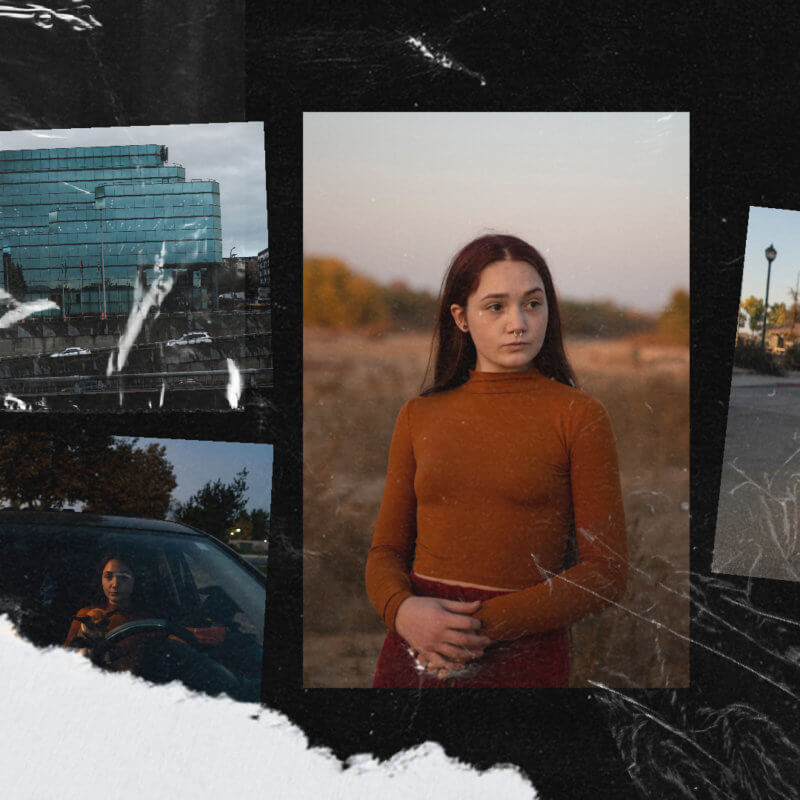 December 4th, 2020
"The Children of Pornhub": Pulitzer Prize-Winning New York Times Journalist Nicholas Kristof Exposes Pornhub
Pulitzer Prize-winning journalist Nicholas Kristof, who has been called "the North Star of journalism," the "conscience of international journalism," and is known for his reporting on human rights issues like human trafficking, just published a scathing in-depth exposé on Pornhub and its undeniably massive problem of child exploitation videos. The article, currently on the front page of the New York Times website, asks "Why does Canada allow this company to...
Read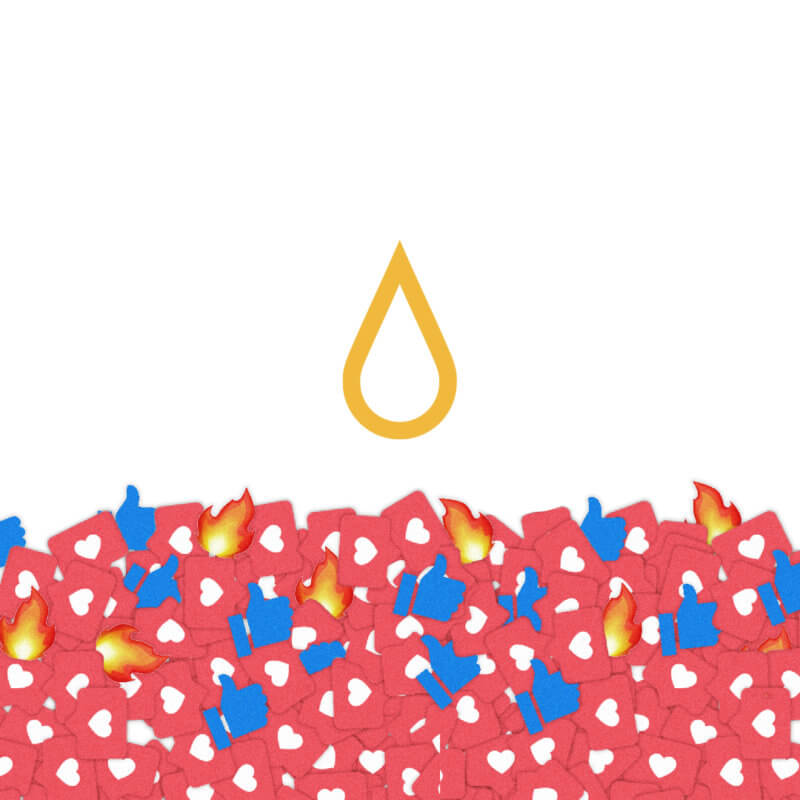 November 18th, 2020
Exodus Cry Receives a Flood of Support after Melissa McCarthy Cancels Donation
If you've been tracking with us on social media lately you probably know that HBO Max, along with comedian and actress Melissa McCarthy, recently pledged to support Exodus Cry with $20,000 as part of their 20 Days of Kindness campaign to promote her new film, Superintelligence. However, after announcing our partnership, a defamatory article was published about us, condemning HBO and Melissa for supporting us. Later that evening, Melissa posted...
Read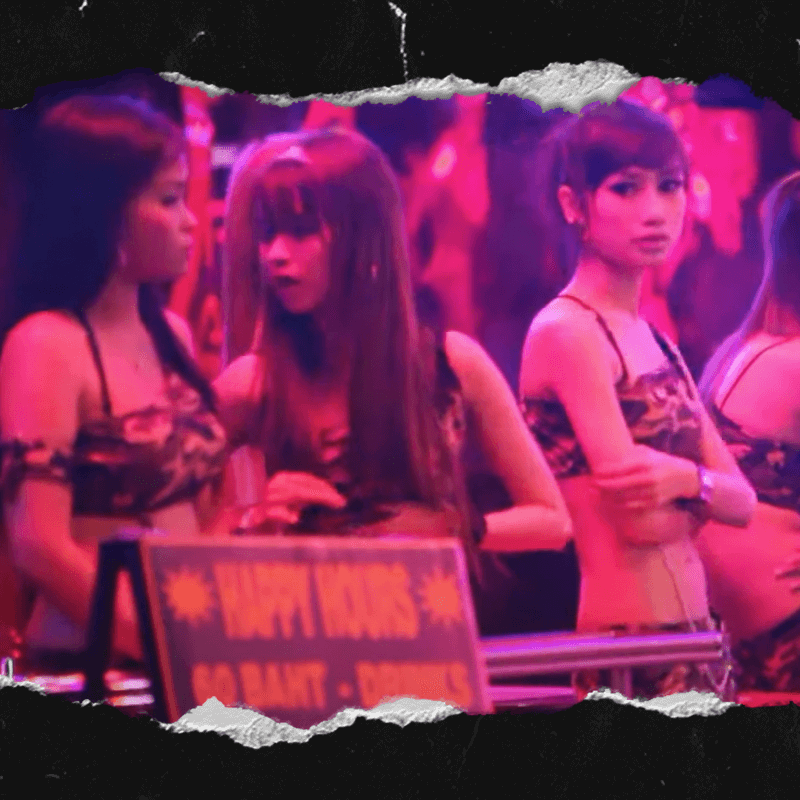 November 6th, 2020
BREAKING: Thailand Shuts Down Pornhub For Violating Computer Crimes Act
The government of Thailand has officially shut down Pornhub, the world's largest porn site, in their country. Earlier this week, the country's digital minister, Puttipong Punnakanta, announced that Pornhub had been blocked for violating the country's Computer Crimes Act of 2007. All over the country on Monday, site visitors were greeted with a notice of suspension noting the violation from Thailand's Ministry of Digital Economy and Society.1 In explaining the...
Read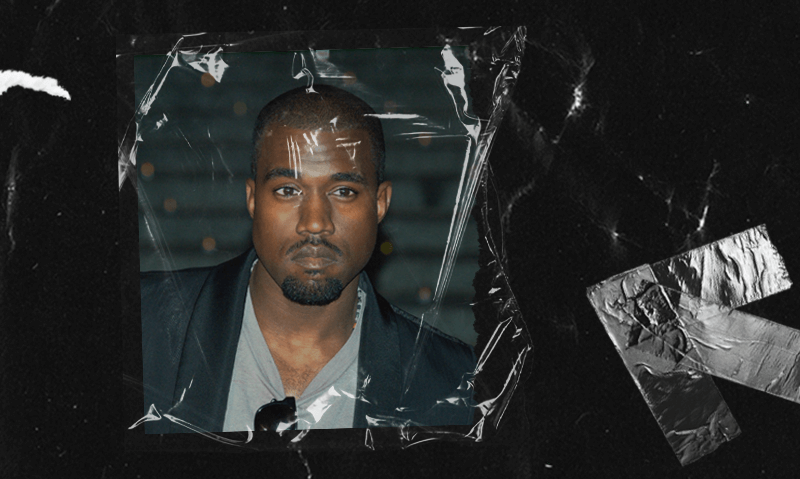 October 30th, 2020
Kanye West Speaks Out About Trafficking on Pornhub
The link between human trafficking and Pornhub made news again this week—this time through the lens of Kanye West. The topic came up on the recent Joe Rogan Experience podcast, where guest Kanye made some startling observations about how watching Pornhub contributes to the rampant issue of sex trafficking. Simply stated, Kanye admitted the conflict that arises in casually visiting Pornhub and having to pretend not to see the blatant...
Read