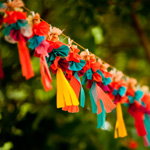 July 13th, 2009
Where Are All The Kids In Cages?
Sex slavery is as grisly a reality as anyone could imagine. But, believe it or not, it can be exaggerated. by, JB Mavrich When it comes to commercial sex trade, the church is extremely vulnerable to sensationalism. Sensationalism is when we take the most scintillating aspects of sex trade-- the stuff that would make for a really good movie-- and present it out of proportion to other facts. In this...
Read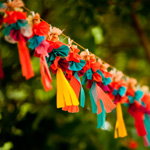 July 4th, 2009
Annie Dieselberg: A Different Kind Of CEO
It takes the power of God to free a woman enslaved, body soul and spirit. by, JB Mavrich Annie Dieselberg is the CEO of NightLight Designs, a jewelry company based in Bangkok, Thailand. In the world of the corporate take-over, this is one of the most recognizable titles: Chief Executive Officer. But Annie's company isn't an ordinary company. To start with, all of her employees are former sex workers, rescued...
Read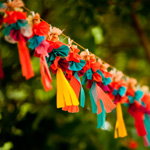 June 16th, 2009
They're Ours
by Amy Rachel Peterson My younger sister popped up the other day on g-chat, a shocked tone in her writing… "Did you know about this?" And she pasted a link to the news about Laura Ling and Euna Lee's trial in North Korea. "Crazy. I had no idea!" I briefly told her it was even worse than she thought. Although not widely reported, the two American journalists had been arrested...
Read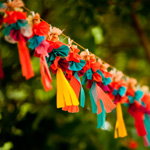 May 29th, 2009
The Real Face of Prostitution
In 2007, Prism Magazine published an article called "Portrait of Exploitation" by Laura Coulter. Throughout the article, Laura features a series of photographs of women arrested for prostitution, showing their rapid decline in physical health and their faces contorted in pain and misery. All of these series show the same woman, some over several years and some over just a few. These are the real faces of prostitution, what the future holds for the...
Read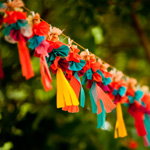 May 12th, 2009
A "Flower" Business
Poverty drives North Koreans to the street Sunny Lee, Foreign Correspondent BEIJING // The testimonials of North Korean defectors confirm that the dire state of the country's economy is driving more women into prostitution, most of them young girls from poor families or widows. Although North Korea officially claims to be a gender-equal society, when a husband dies, the widow receives only between 40 per cent and 60 per cent...
Read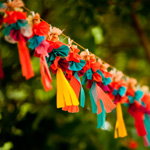 May 11th, 2009
Eyes are Opening…
Africa: New Church Study Finds Human Trafficking Growing Nairobi — Human trafficking for the purpose of forced labour and commercial sexual exploitation is a growing problem in East Africa, the findings of a new study show. The study, conducted by the Catholic agency, Koinonia Advisory Research and Development Service (KARDS), to establish the response of faith-based organizations and other actors to the vice, covered Kenya and Tanzania. The findings were...
Read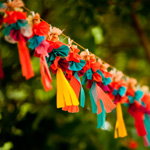 May 7th, 2009
Ignorance in our Backyard
GIRLS ON OUR STREETS Jasmine Caldwell was 14 and selling sex on the streets when an opportunity arose to escape her pimp: an undercover policeman picked her up. The cop could have rescued her from the pimp, who ran a string of 13 girls and took every cent they earned. If the cop had taken Jasmine to a shelter, she could have resumed her education and tried to put her...
Read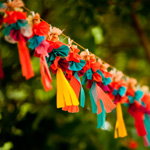 May 2nd, 2009
Scotland Cracking Down
Sex slaves freed after raids break trafficking network A network of organised criminals transporting women around the country for sexual slavery has been broken up in one of the biggest operations to tackle suspected human trafficking in Scotland. Police have carried out a series of raids and rescued women who were being forced to work as prostitutes. Officers believe men from the Highlands to the Central Belt have been using...
Read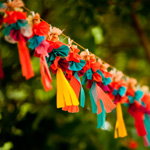 April 27th, 2009
Responsibility Being Taken in Myanmar & Thailand!
Myanmar, Thailand sign MoU against human traffickingBANGKOK, April 25 (TNA) -- Myanmar and Thailand have signed a memorandum of understanding (MoU) to fight against human trafficking, especially of women and children, between the two neighbouring countries. Thailand's Minister of Social Development and Human Security, Issara Somchai, said he had signed the agreement with Myanmar Home Affairs Minister Gen. Maung Oo in Myanmar's administrative capital of Naypyidaw on Friday. Under the terms of...
Read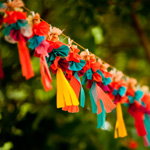 April 27th, 2009
The Revolving Door
Human trafficking: Malaysians extort, Thais ignore KUALA LUMPUR, April 26 — Reports of organised human trafficking and extortion by Malaysian immigration officials, while Thailand turns a blind eye, are too credible to ignore. It's hard to know when a nightmare truly begins, and while caught in its grim unreality, when it will ever end. Lian (not his real name) is a 25-year-old ethnic Chin man who fled his home in...
Read