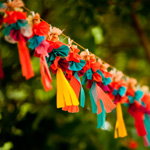 April 20th, 2009
Jamaica Being Proactive!
YOUTHS TRAINED AS PEER EDUCATORS AGAINST HUMAN TRAFFICKING Friday, April 17, 2009 MORE than 70 youths were certified as peer educators against human trafficking in Jamaica during Wednesday's closing ceremony of part three of the Anti-Trafficking in Persons Project funded by the United States Agency for International Development (USAID). The youngsters, whose ages range from 14 to 24, were among 427 participants in the programme aimed at increasing awareness about...
Read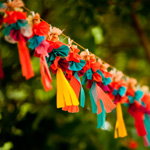 April 20th, 2009
Justice Is Coming
One-day sentence in prostitute killing upheld; mom distraught  ST. CATHARINES, Ont. (CP) — The mother of a strangulation victim says she's lost faith in the justice system after the Ontario Court of Appeal upheld the killer's one-day sentence. "They failed my daughter big time," a devastated Alice Dort said Wednesday in a telephone interview from Nova Scotia. "I just hope and pray no other family has to go through what...
Read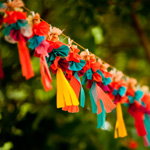 April 17th, 2009
Another Destructive Seed Feeding the Garden Called "Human Trafficking"
The Truth About Sexting 'GMA'  (Good Morning America) Holds a Town Hall Meeting to Discuss the Growing Teen Trend Sex easily and quickly integrated itself into the digital age; and now the teen trend of "sexting" -- where a user sends sexually explicit images or messages via text on a cell phone -- has parents struggling for a way to address the situation. "We're seeing 14, 15 and 16-year-olds and...
Read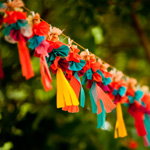 April 15th, 2009
The Ressurgence of the Slave Trade
For most of my life I assumed the international slave trade was a tragic relic of the past, however, over the course of the past couple years I discovered that the business of buying and selling human beings as a commodity is far from over. In fact, the Bible is very clear, slavery will be a predominant entity permeating the earth at the time of Christ's return. Rev. 13.16-17 "Also...
Read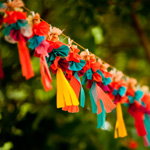 April 14th, 2009
21st Century Slavery
The Evil Behind the Smiles NOTE: This article is a bit older, but it is one of the most graphically educating portrayals of the conditions that trafficked victims live under, so I felt it must be shared here. PHNOM PENH, Cambodia -December 31, 2008 Western men who visit red-light districts in poor countries often find themselves surrounded by coquettish teenage girls laughingly tugging them toward the brothels. The men assume...
Read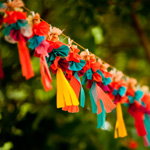 April 13th, 2009
Business as "Usual"
Ecuador Sex Workers Target HIV-AIDS Prevention Sex workers in Ecuador are building a national labor network and trying to curb HIV-AIDS, while dealing with the growing presence of minors and undocumented workers in brothels. ESMERALDAS, Ecuador –Elizabeth Molina does not walk. She marches. The word "comrade" follows each one of her greetings and remarks. Molina is a sex worker. Eighteen thousand sex workers stand behind her. She is the head of...
Read