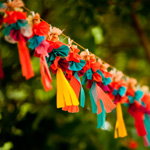 November 1st, 2012
Making Prayer the Foundation
With an estimated 90% of women in prostitution being trafficked, Spain is more than just another tourist destination. And when an opportunity arose for Exodus Cry to come alongside the abolitionist association Escalvitud XXI, we immediately began to investigate the depth behind these numbers. Over the last week, we sent Laila Mickelwait, our Manager of Policy and Public Affairs, to be the main speaker for an international anti-trafficking conference held...
Read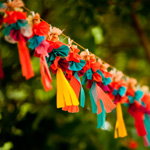 September 7th, 2012
Meet the Incurable Fanatics Fall Tour Teams
They have been commissioned, trained for weeks, and have an agenda to end sex trafficking—the Incurable Fanatic Fall Tour teams have loaded the vans up again and are heading your way. Like many who watched Nefarious, our new tour members were struck hard with the horrors of sex trafficking after first watching the film. Now, they've come forward to dedicate this season of their lives to go after more hearts...
Read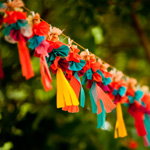 August 17th, 2012
Calling Forth Light in Brazil
As the eyes of the sporting world begin to turn their gaze toward Brazil for the World Cup 2014 and the Rio de Janeiro Olympics in 2016, a team from Exodus Cry prepares to carry a torch of light, life and freedom to this nation steeped in human trafficking and sexual exploitation. At Exodus Cry, we believe that prayer is the foundation of every move of God on behalf of...
Read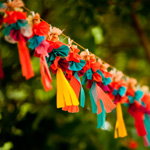 August 17th, 2012
United Kingdom Tour Recap
Exodus Cry's Incurable Fanatic Tour Team, armed with the film Nefarious: Merchant of Souls, had the honor of partnering with churches, Members of Parliament, faithful abolitionists, and other trafficking organizations to raise awareness and sow seeds of justice into the United Kingdom just weeks before the Olympic Games began in London. As early as the 1100's,1 women have been prostituted and trafficked to and from this land. Engrained in the...
Read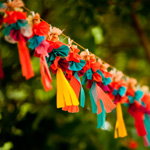 July 20th, 2012
Rebuke the Oppressor
"Seek justice, rebuke the oppressor, defend the fatherless, plead for the widow." – Isaiah 1:17 Working in the anti-trafficking field, I am confronted with stories of execrable sexual abuse almost daily. I have found oppression to take many forms: emotional or psychological manipulation, physical bondage, verbal abuse, or even sexual exploitation and, worse, enslavement. Considering all the disturbing elements of these cases, one of the most prevalent is the absence...
Read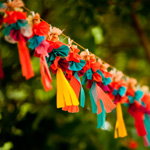 June 21st, 2012
Spreading the Message of Abolition
Raising awareness about the issue of human trafficking is fundamental to seeing the establishment of justice on the earth. This past spring, three teams traveled across the United States to screen Nefarious: Merchant of Souls, spreading the message of abolition through the Incurable Fanatics Spring Tour. Each team consisted of dedicated individuals who committed two months of their lives to travel from city to city, state to state to present screenings...
Read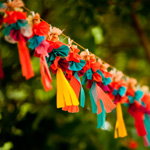 June 19th, 2012
The London Premiere of Nefarious
This summer, thousands will gather in London to take part in the 2012 Summer Olympics. The Incurable Fanatics Tour Team will be there before the games begin to raise awareness and to mobilize prayer for the onslaught of trafficking that is sure to accompany the Games. Beginning with its London premiere on June 26, Nefarious: Merchant of Souls will be screened in 11 cities in the United Kingdom. When large...
Read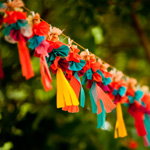 June 6th, 2012
South Korea
South Korea is renown for having one of the world's most resilient praying churches and global missions movement. We prepared to send a team to its capital city Seoul, hoping to plug Exodus Cry into the nation's expansive network of intercession while spreading awareness about sex trafficking. The prevalence of prostitution in South Korea is severe, forming a thriving market for underground slavery, and we were determined to use Nefarious...
Read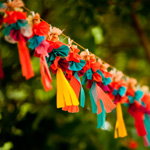 April 1st, 2012
Catalyst Moment in Hong Kong
Last month Nefarious was welcomed into the city of Hong Kong for the first time, breaking new ground in our abolition work in Asia. Exodus Cry teamed up with Lois Choy of Door Ministries to organize a three-day trip that would aim to focus as much of the public and media's attention to the issue of modern-day slavery as possible. Our Manager of Policy and Public Affairs, Laila Mickelwait, flew...
Read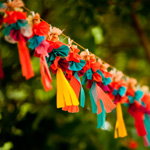 August 1st, 2011
Does Modern-Day Slavery Start At Home?
An article by Benjamin Nolot was recently published in Relevant Magazine. Below is a teaser of the article: While filming Nefarious: Merchant of Souls—a documentary on the global sex trade—I traveled to a small village on the outskirts of Phnom Penh, Cambodia. I had heard that the village was a hotspot for child sex tourism, but I wasn't sure what to expect when I arrived. When the dust around my vehicle settled...
Read