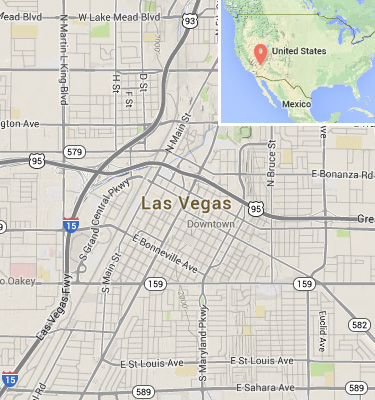 "What happens in Vegas, stays in Vegas." This popular phrase is played out in movies that idealize Las Vegas as a fun, adult playground. The prominence of luxurious hotels, grand casinos, and flashing marquees boasting scantily-clad women add to the city's anything-goes allure. But this "no consequences" attitude is a dangerous illusion. In reality, Las Vegas has one of the worst human trafficking problems in the nation, with three times the number of juvenile arrests as New York City. [i] And every day, hundreds of young women–many as young as 13 and 14 years old–are exploited by pimps and johns.
According to HumanTrafficking.org, the State Department announced that Las Vegas was the epicenter for human trafficking in North America, and one of the top 17 destinations for trafficked women in the world.[ii] Authorities report that the casual attitude toward commercial sex in Las Vegas gives many tourists and conventioneers the false impression that prostitution is legal, which in turn creates a significant market for traffickers. Advertisements frequently offer female "company," while online venues and adult listings have been creatively crafted to send a clear message.
In addition to the perceived legality of prostitution, the prominence of billboards and flyers featuring glamorous, smiling women leads many to believe that the women are willing participants. In fact, 85 to 95 percent of women involved in the sex trade want to escape it, but have no other options for survival. [iii] Authorities say that recruitment of girls into prostitution can start through what appears to be an innocent friendship. Pimps often lure young women into the trade by posing as an attentive boyfriend, showering the girl with compliments and romantic gifts, and then trapping her into a cycle of manipulation and fear. Detective Cathy Hui, who is part of the Las Vegas Metro's pandering investigation team, said she has seen recent cases involving females who were lured to Las Vegas by the promise of modeling gigs, then met by pimps who coerce them into the sex trade.[iv]
Ultimately, it is money that drives the sex-trafficking industry in Las Vegas and elsewhere. Criminals have discovered that they can make more money by repeatedly selling a young woman than they can with a one-time sale of an illicit drug. Las Vegas' never-ending supply of conventions and casinos makes it easy for pimps to blend into the scenery while searching for clients.
Recently, authorities in Las Vegas amped up their focus on trafficking. In June of 2013, Governor Brian Sandoval signed a bill that defines sex trafficking as a crime. The bill, championed by state Attorney General Catherine Cortez Masto, is directed at pimps who take over the lives of young people, often homeless and runaway children, and force them into prostitution. While this bill is a step in the right direction, there is much work to be done to change attitudes about prostitution in Las Vegas and to bring liberty and restoration to those trapped in sexual exploitation. Please pray for revival in Las Vegas. By joining in prayer and creating awareness about sex slavery in Las Vegas and around the world, we can fight human trafficking and declare freedom for the captives.
Footnotes
[i] J. Patrick Coolican, "One Woman's Escape From Human Trafficking," Las Vegas Sun, Web, 3 April 2012. http://www.lasvegassun.com/news/2012/apr/03/one-womans-escape-human-trafficking
[ii] "US Justice Department Names Las Vegas Among 17 Most Likely Destinations," humantrafficking.org, Web, 31 March 2007. http://www.humantrafficking.org/updates/529
[iii] Melissa Farley, " Prostitution is Sexual Violence," Psychiatric Times, Web, 2004. http://www.psychiatrictimes.com/sexual-offenses/prostitution-sexual-violence
[iv] Jackie Valley, "Sex Trafficking of Children: Las Vegas' Deep, Dark Secret," Las Vegas Sun, Web, 1 November 2012. http://www.lasvegassun.com/news/2012/nov/01/sex-trafficking-children