---
Join others in making a real impact.
Open
millions of
eyes
It's time to see what children see every day. Your gift can help reach the world with our animated video, Protect Children Not Porn, and our documentary film, Raised on Porn. This media content will help educate the masses, and raise an outcry that demands reform.
Gather
millions of
voices
The desire to protect kids from sexual harm is universal and unites people from all backgrounds and beliefs. You can help get this dire message to the masses and boost global visibility for the campaign petition, which demands age verification on all sites with adult content.
Protect
millions of
lives
Your gift will help us direct public pressure toward Big Porn, Big Tech, and legislators to pass legislation requiring age verification. This would bring an unprecedented protection for millions of children from the life-altering consequences of underage porn exposure.
---
Guardian
Become a safegaurd for vulnerable children.
Defender
Become a powerhouse of protection for kids online.
Sentinel
Become an impenetrable barrier for children globally.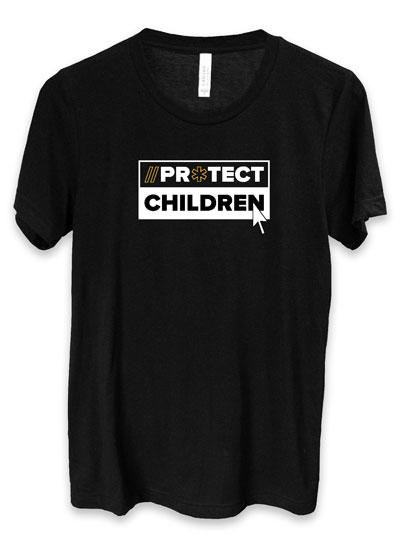 + Get a free t-shirt with any monthly gift of $25 or more
After you give online, you'll get an email requesting details on size and where to send your shirt.

An international shipping fee of $16 applies to shipping addresses outside of the US.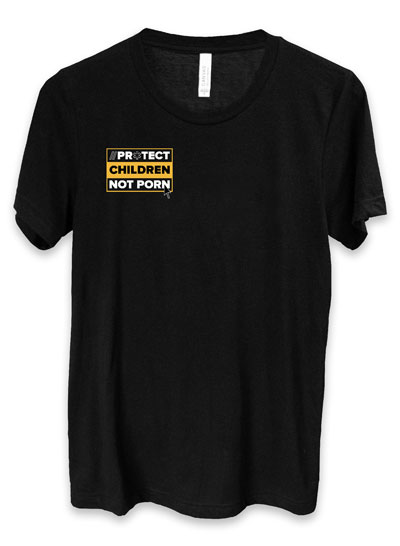 You can also purchase a limited edition shirt from the Exodus Cry store
Buy