Let's protect our children from porn.
Big Porn and Big Tech are harvesting the innocence of children and raking in billions.

Will you join us in protecting millions of children from online exposure in 2022?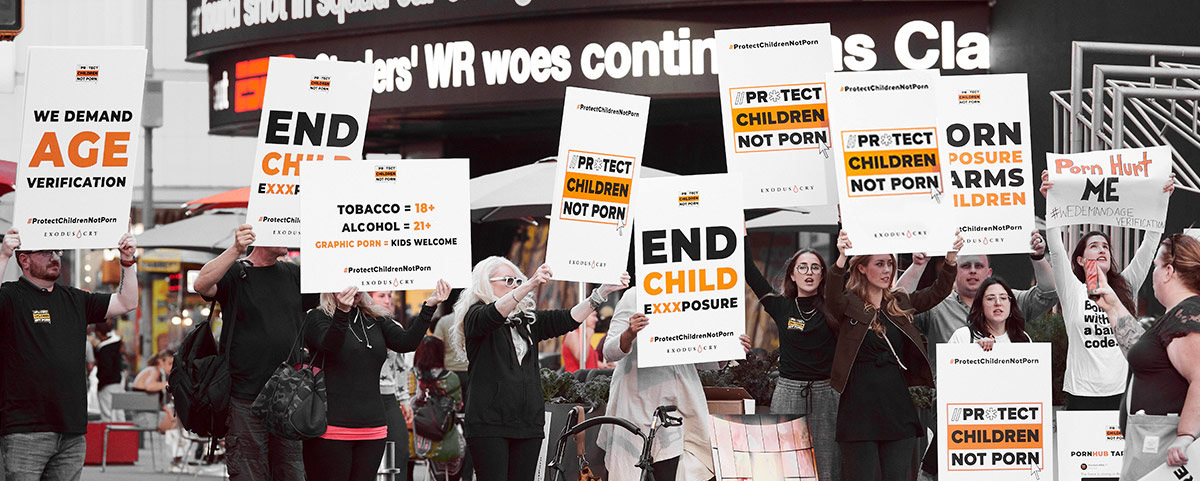 Join others in making a real impact.
Help Raised on Porn protect millions of children
Our new film Raised on Porn exposes how pornography has become the new sex education for children and unpacks the dangerous lifelong implications of this phenomenon. 90+% of viewers polled say the film inspired them to be more proactive in protecting their kids from porn exposure.


Your gift will help reach enough film viewers to strengthen protection for
1

million

children online.
Propel the petition to Congress
Our petition calling for required age verification, with ID, on every porn site will put pressure on lawmakers to pass legislation that could protect the millions of children with internet access. We'll be delivering this petition to members of Congress in early 2022 at an eye-opening event in Washington, D.C.


Your gift will help gather
100,000

petition

signatures

and provide resources for this groundbreaking event.
Heal victims of child sexual abuse
Underage exposure to porn makes children more vulnerable to sexual abuse. We're providing specialized trauma therapy for survivors of child sexual abuse in pornography (commonly called "child porn").


Your gift will help provide 500+ hours of
transformative

trauma

therapy

for survivors.
---
Will help get our groundbreaking book Raised on Porn in front of 1000 potential readers.
Will get our petition, demanding required age verification on porn sites, in front of 1000 potential signers.
Will help strengthen online protection from porn for 100 children.
Will help our film Raised on Porn reach 1,500 more people.
Will help fund critical research exposing the harms of porn on children and those who are exploited in its creation.
Will help send an advocate to Washington, D.C. to meet with lawmakers about child protection laws.
Will provide one hour of specialized trauma therapy for survivors of child abuse in pornography.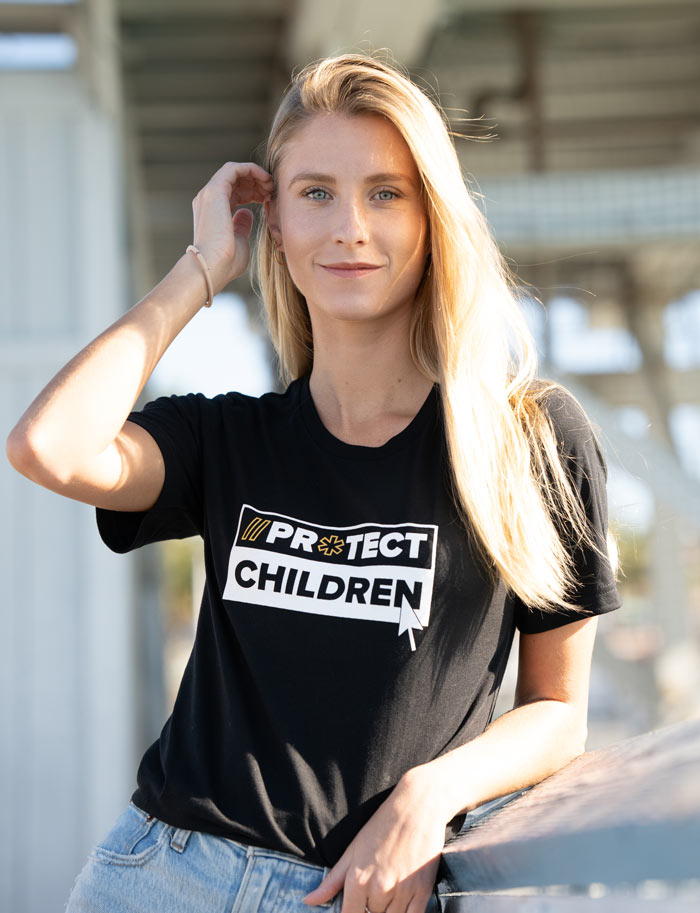 + Get a free t-shirt with any monthly gift of $10 or more
After you give online, you'll get an email requesting details on size and where to send your shirt.

An international shipping fee of $16 applies to shipping addresses outside of the US.
Give monthly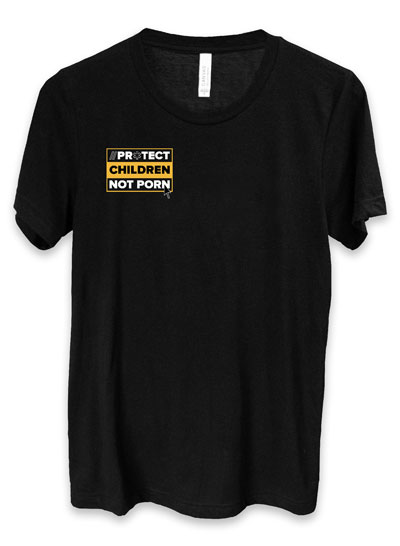 You can also purchase a limited edition shirt from the Exodus Cry store
Buy
---