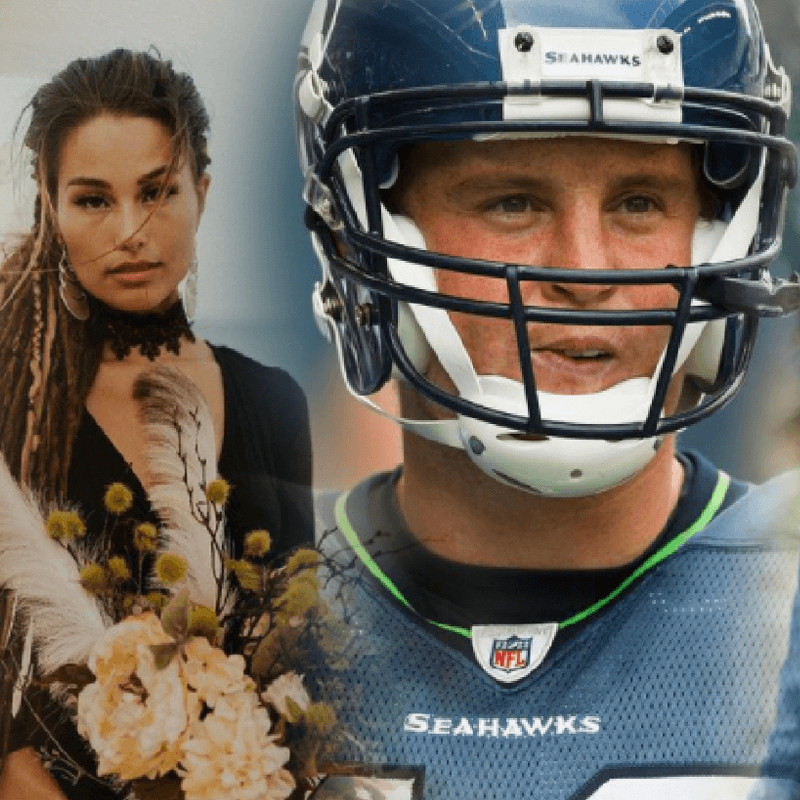 October 8th, 2021
The Raised on Porn Reviews Are In: "Everyone Needs to See This"
Our new film, Raised on Porn, which highlights the dangerous lifelong implications of childhood pornography exposure, premiered on Thursday, September 30th. In just a week, the film has hit 160K+ views on YouTube and earned a 9.9 star rating on IMDb! New York Times Bestselling author and podcaster, Jeremy Roloff, shared the film with his followers, saying Raised On Porn has "a powerful message identifying the porn pandemic facing our...
Read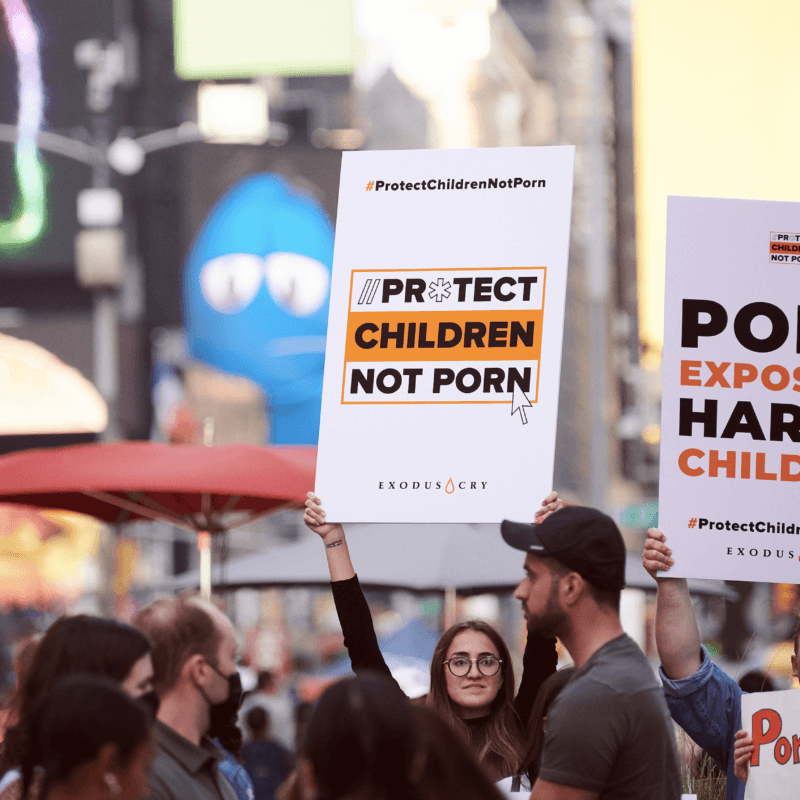 October 5th, 2021
Times Square Billboards Censor Exodus Cry Ads On Protecting Children
Several months ago, we acquired ad space on some of the most prominent and iconic Times Square billboard locations in New York City. The plan was to do a "Times Square takeover" on October 2 and, for just one day, to promote our campaign Protect Children Not Porn, along with our new documentary Raised on Porn. Together with this we had planned to host a protest in Times Square, demanding...
Read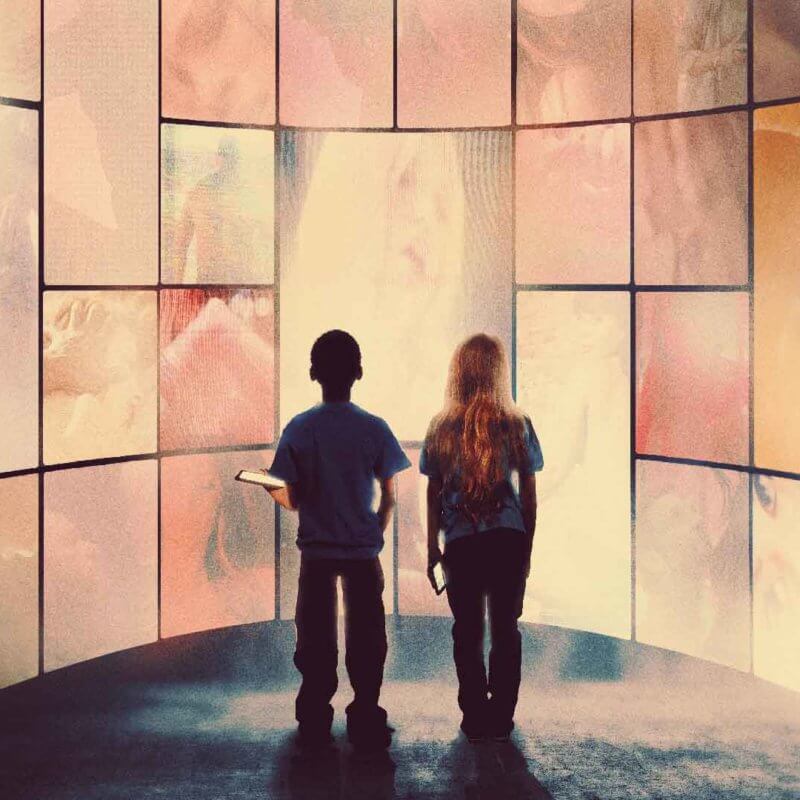 September 28th, 2021
Introducing Our New Documentary: Raised on Porn
For many months, we've been working hard behind the scenes on a project we're thrilled to finally share with you. On September 30th, 6:30pm PDT, our newest documentary, Raised on Porn, will premiere on our Magic Lantern Pictures YouTube channel. This film is a critical piece of storytelling for this cultural moment and gives vital insight into the "why" behind our Protect Children Not Porn campaign. With enough visibility, this...
Read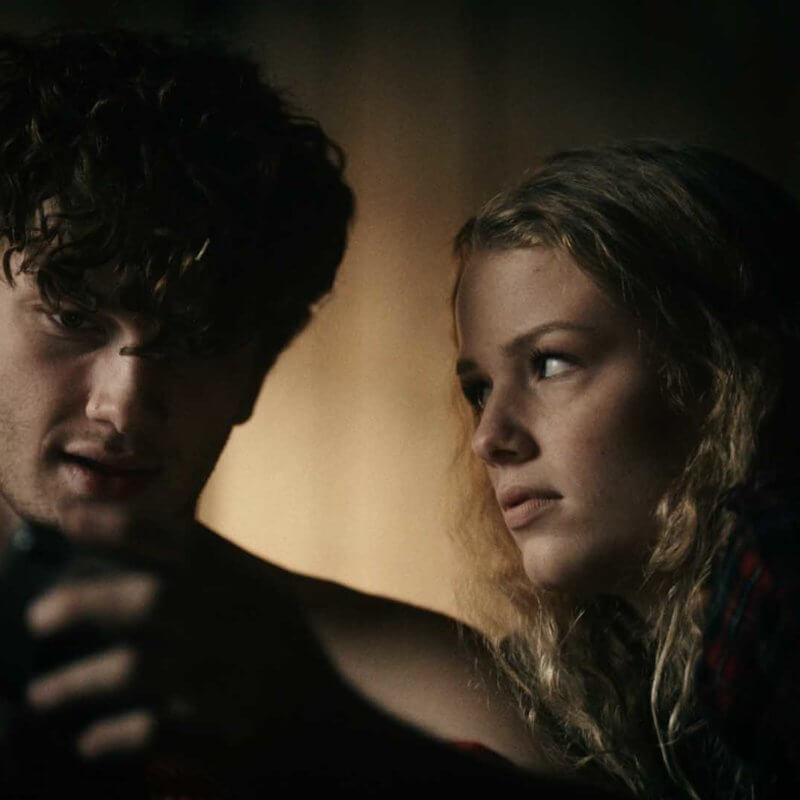 September 27th, 2021
A Sneak Peek at Our New Film, Raised on Porn
Raised on Porn is now live! WATCH THE FILM HERE. --- "Pornography is the most significant influential sex educator that young people have today."1 -Dr. Caroline Heldman in Raised on Porn Pause for a moment and consider the gravity of that statement. Free online pornography is shaping a generation, and its impact on our culture is devastating. In 2017, studies showed that a staggering 98% of male adolescents watched porn,...
Read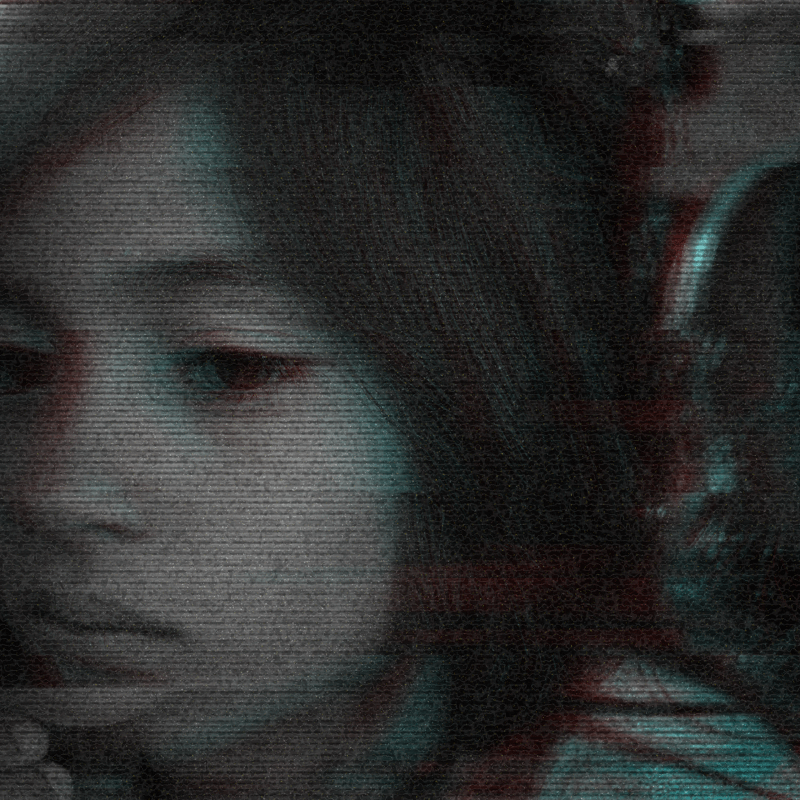 September 15th, 2021
When I Was an 11-Year-Old Girl, Porn Hijacked My Childhood | #PornHurtMe
RAISED ON PORN IS NOW LIVE! WATCH THE FLIM FOR FREE HERE. The following story was submitted to Exodus Cry by a girl named Erin: *In our culture today, it's expected almost as a rite of passage for a male to view pornography. As a woman, this is not the case. Women are looked at as the minority in this situation. I am choosing to speak up for those who...
Read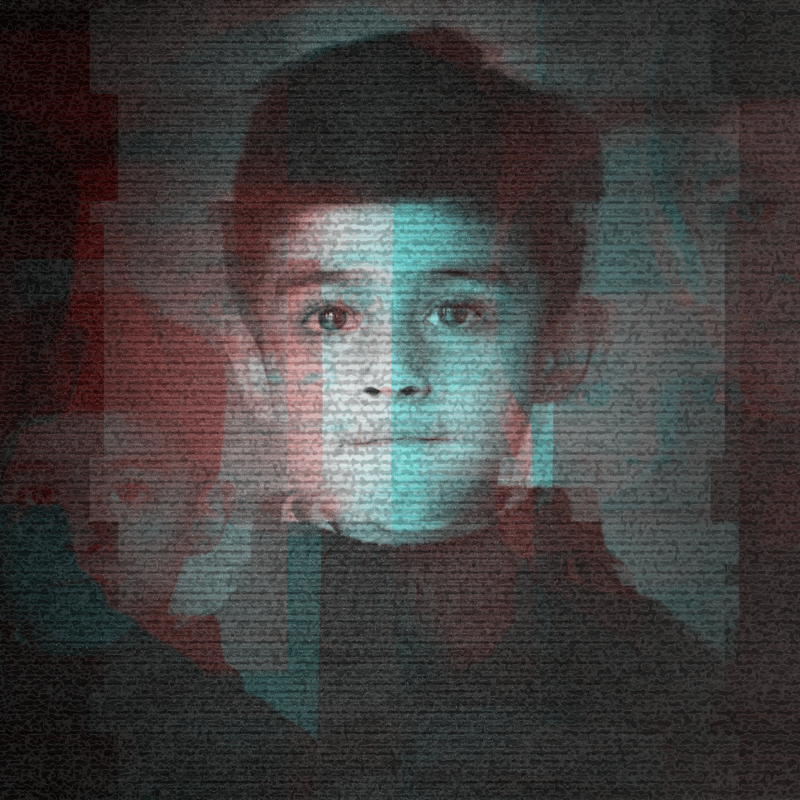 September 10th, 2021
My Porn Addiction at Age 6 Drove Me To Attempt Suicide | #PornHurtMe
Raised on Porn is now live! WATCH THE FILM HERE. I was first exposed to pornography when I was 6 years old. I was a very curious child, so I google searched many things related to the subject of sex and in just a few short weeks, I was watching hardcore pornography. Yes, you read that right -- I was only 6 years old and I was consistently watching hardcore...
Read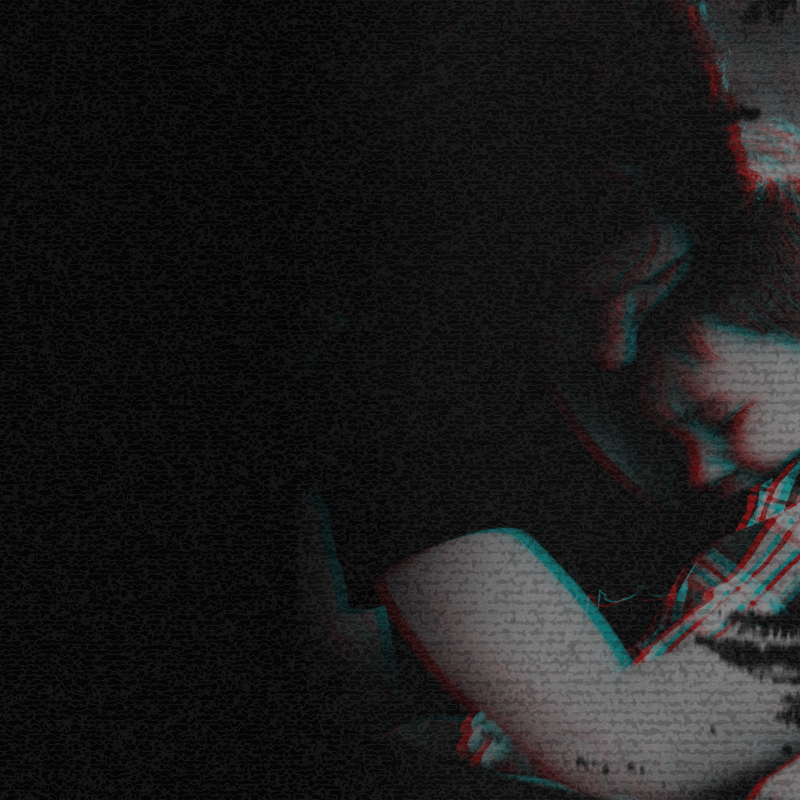 September 3rd, 2021
How #PornHurtMe and My 8-Year-Old Son
Raised on Porn is now live! WATCH THE FILM HERE. A few months ago, we made space for our followers to share their experiences of seeing porn for the first time and how it affected their lives. Hundreds of stories flooded our inbox from people who had been exposed to porn at a young age, sharing how it drastically changed their relationship with others, with the world, and with themselves....
Read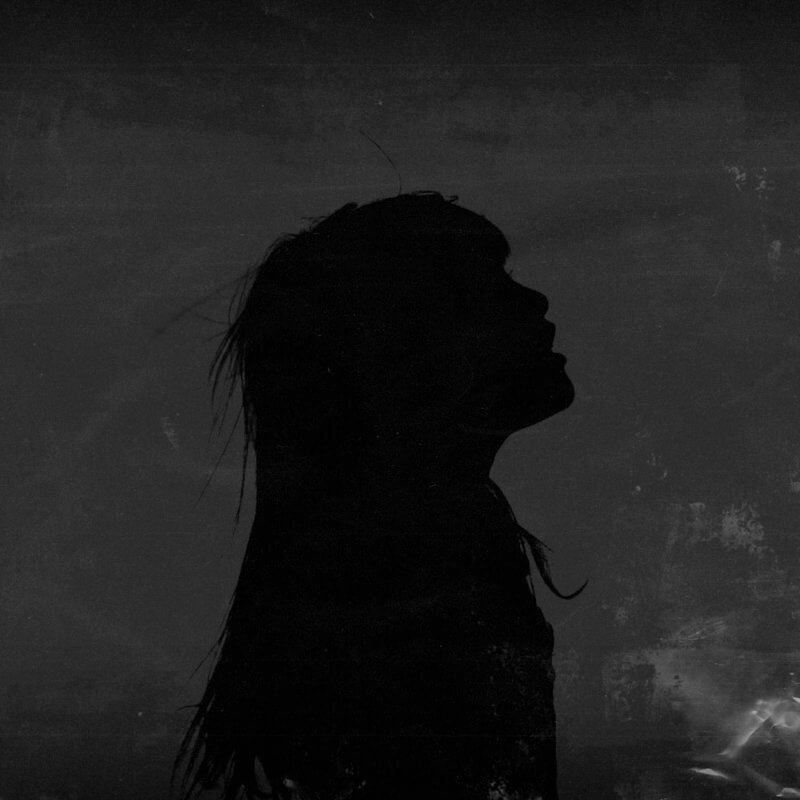 August 30th, 2021
Exposing the Myth That OnlyFans Is "Safe"
Raised on Porn is now live! WATCH THE FILM HERE. On Thursday, August 19, notorious porn site OnlyFans sent out shockwaves when they released a statement announcing they would prohibit "sexually explicit content." Days later, they shocked the world again when they announced they had reversed their decision. The online subscription platform, which allows creators to earn money directly from users who subscribe to their original content, made $1.3 billion...
Read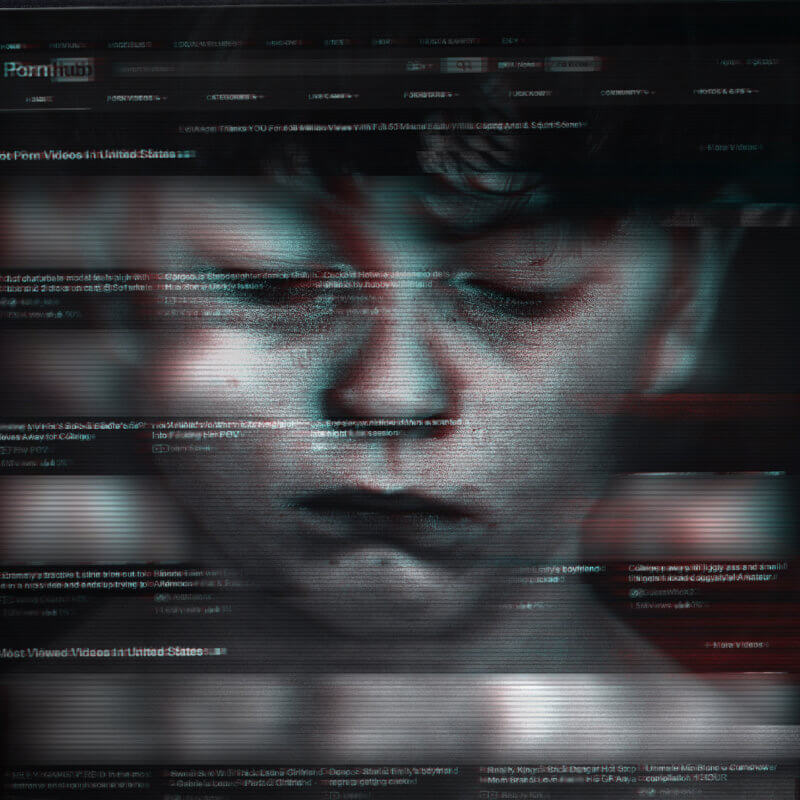 August 19th, 2021
This Is How Porn Damages a Developing Child
Raised on Porn is now live! WATCH THE FILM HERE. It may not be news to a lot of you, but kids are watching porn at an alarming rate. What many people don't know, however, is how scientists are consistently proving that porn can essentially warp a developing child and toxically alter the trajectory of their entire life. Tragically, millions of young people depend on the unrestrained online world to...
Read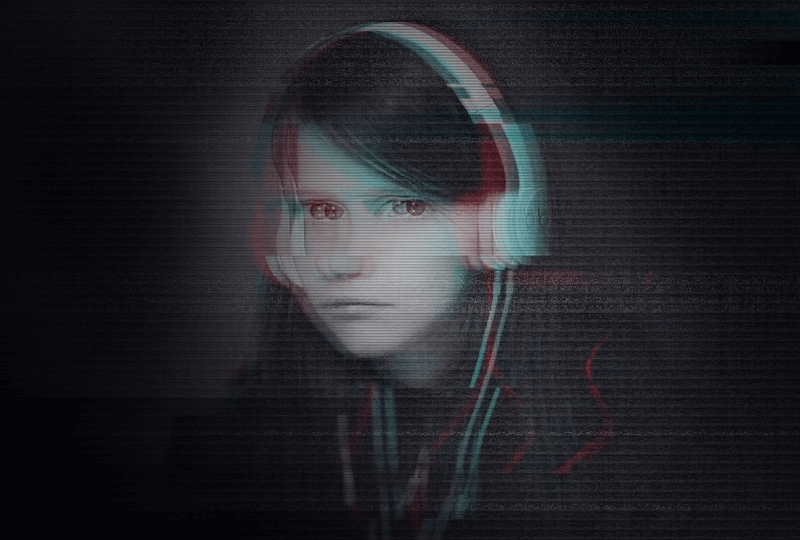 August 16th, 2021
Big Porn Profits Off Stolen Childhood Innocence
Raised on Porn is now live! WATCH THE FILM HERE. *Trigger warning: This blog contains written references to violent and disturbing sexual scenarios. Big Porn is harvesting the innocence of children, globally. With virtually no protections for underage visitors, and little to no content moderation, the mega porn monopolies that dominate the porn industry are actively complicit in the exposure of a generation of young people to pornography. It's time...
Read