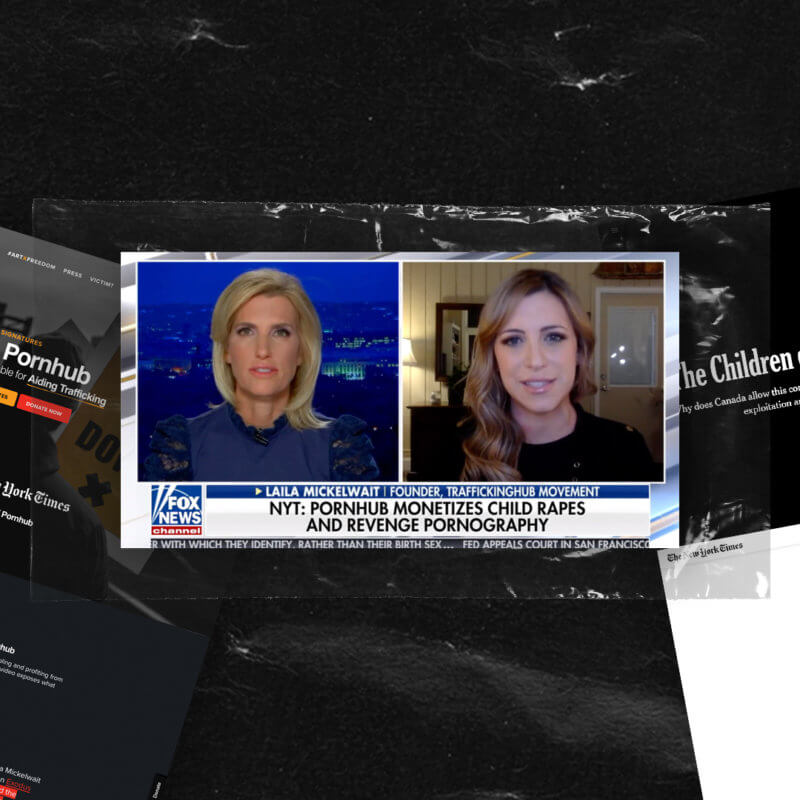 December 9th, 2020
Traffickinghub Founder Exposes Pornhub on Fox News
We're halfway to our year-end goal of raising $300k to continue fighting Pornhub and child exploitation in 2021. Would you consider making a gift toward this fight? Give Now It's difficult to put into words the magnitude of global impact that's taken place since the release of The New York Times' article, "The Children of Pornhub," this past Friday. It has sent international shock waves around the world and elicited...
Read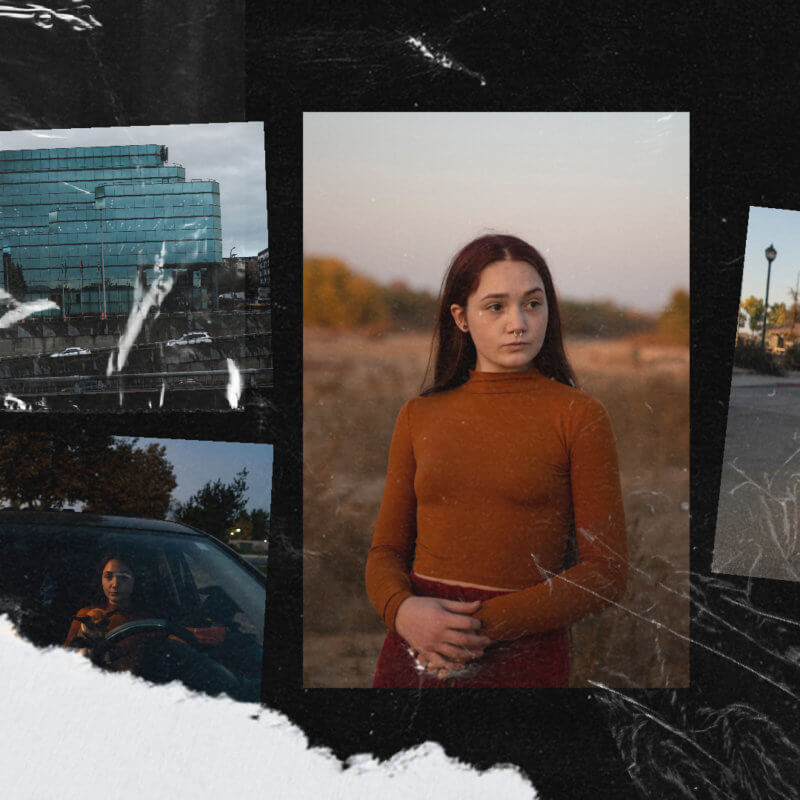 December 4th, 2020
"The Children of Pornhub": Pulitzer Prize-Winning New York Times Journalist Nicholas Kristof Exposes Pornhub
Pulitzer Prize-winning journalist Nicholas Kristof, who has been called "the North Star of journalism," the "conscience of international journalism," and is known for his reporting on human rights issues like human trafficking, just published a scathing in-depth exposé on Pornhub and its undeniably massive problem of child exploitation videos. The article, currently on the front page of the New York Times website, asks "Why does Canada allow this company to...
Read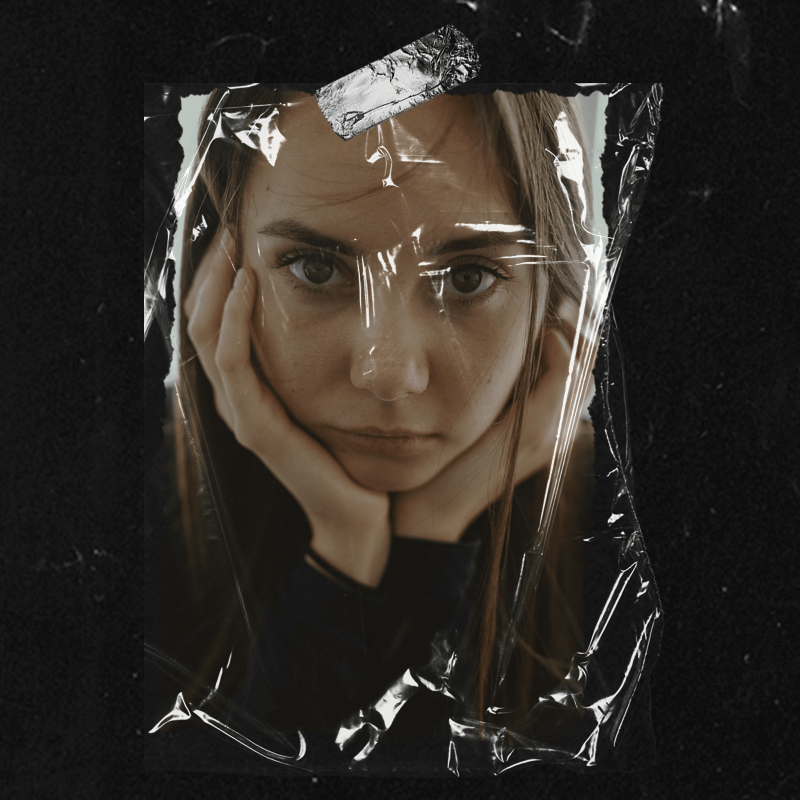 August 12th, 2020
Two New Survivors of Child Rape on Pornhub Come Forward
Here is the definition of irony: The size of the audience watching and/or downloading your rape on Pornhub: hundreds of thousands. The size of the audience who knows your story: zero. Your body is on display for mass consumption, but your voice is locked away. This is the reality for many victims of rape, sex trafficking, assault, and other forms of abuse posted on tube sites like Pornhub. One of...
Read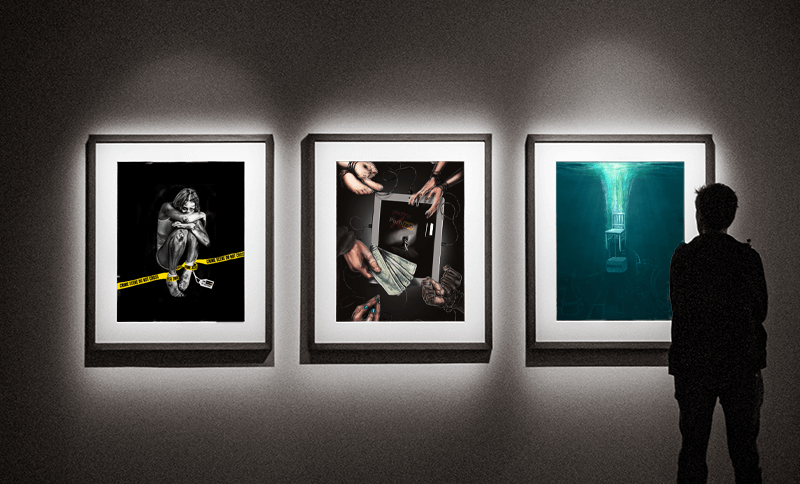 July 31st, 2020
The Top Works of Art Inspired by Traffickinghub
If you've been tracking with the Traffickinghub campaign then hopefully by now you're well aware that Pornhub has been hosting and profiting from real videos of rape and sex trafficking. We've exposed this through our petition, in articles, blogs, tweets, a viral video, and many other ways. But there's something about a piece of art that strikes differently. It pierces the heart in a way that, often, mere words cannot....
Read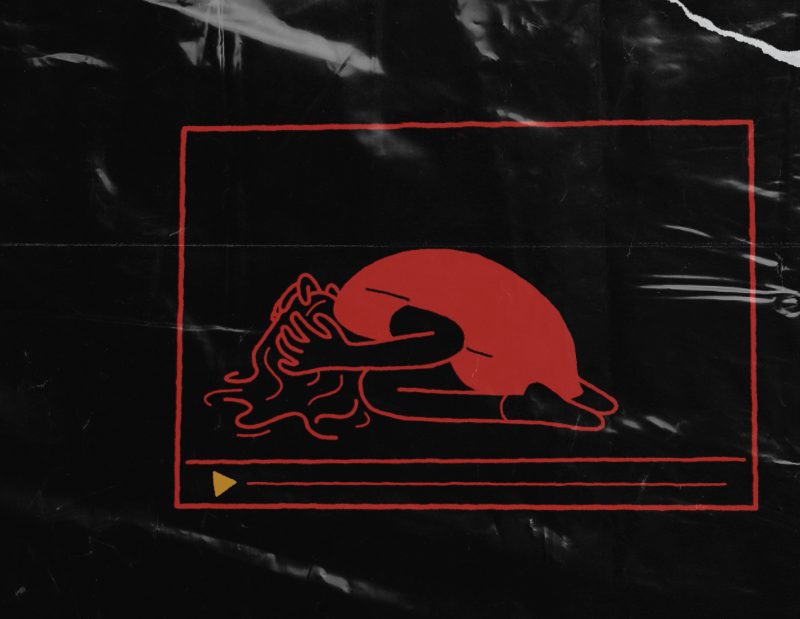 June 29th, 2020
The One Video Pornhub Doesn't Want You to See
How much damage can a two-minute video really do? Just ask a survivor of child rape. Or sex trafficking. Or revenge porn. Or any other form of non-consensual video content that has been monetized and made downloadable on Pornhub to its 115 million visitors per day. For most victims of the crime scenes featured on Pornhub, they've been scarred with lifelong trauma. The kind that takes years and years of...
Read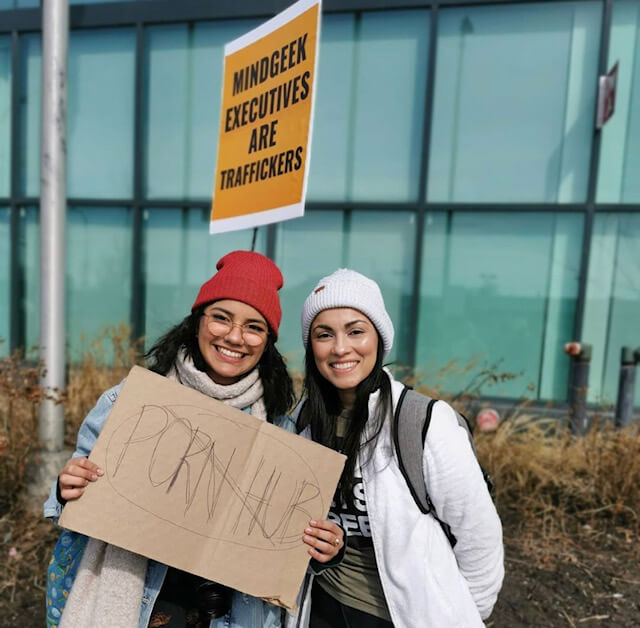 June 15th, 2020
The Article that Sparked the Traffickinghub Movement   
Before 2020's nationwide protests began to shake America, before worldwide coronavirus lockdowns changed the way we live, we published a 657-word op-ed in the Washington Examiner. The piece, written by Exodus Cry's Director of Abolition Laila Mickelwait, blows the whistle on Pornhub's exploitative practices and exposes the ways in which the world's largest porn site enables and profits from content featuring actual rape and sex trafficking. Immediately after this article...
Read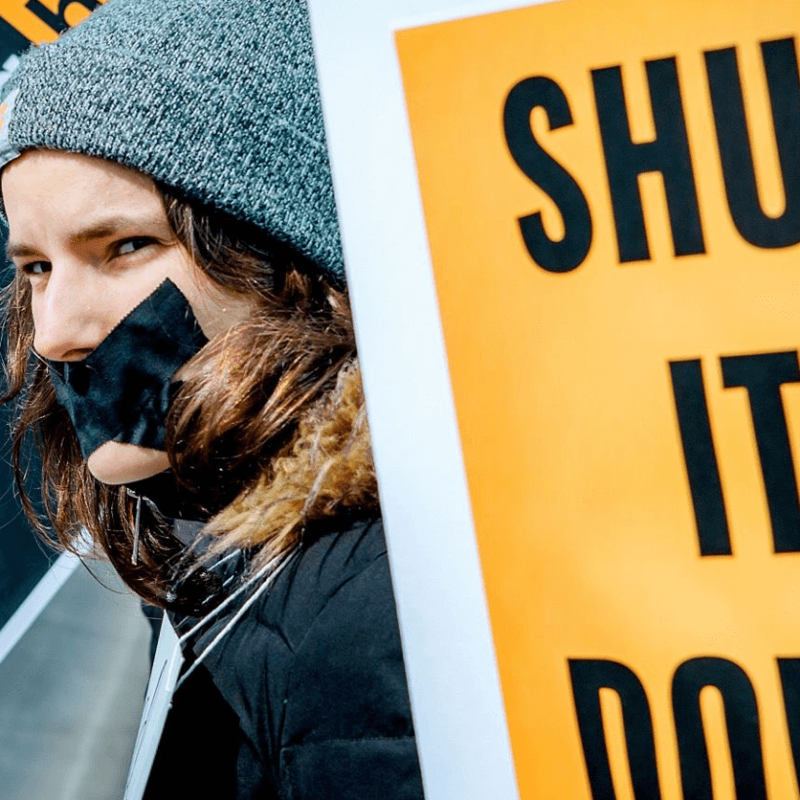 June 10th, 2020
Why a Million Signatures Is a Real Threat to Pornhub
One million. There's something about that number that carries a striking power—the kind you feel in your gut. It represents something massive. Something that cannot be ignored. Something that demands a response. This week, we celebrate the milestone of reaching one million signatures on our petition "Shut Down Pornhub and Hold Its Executives Accountable for Aiding Trafficking." To the best of our knowledge, this is the largest anti-trafficking petition ever—and it's...
Read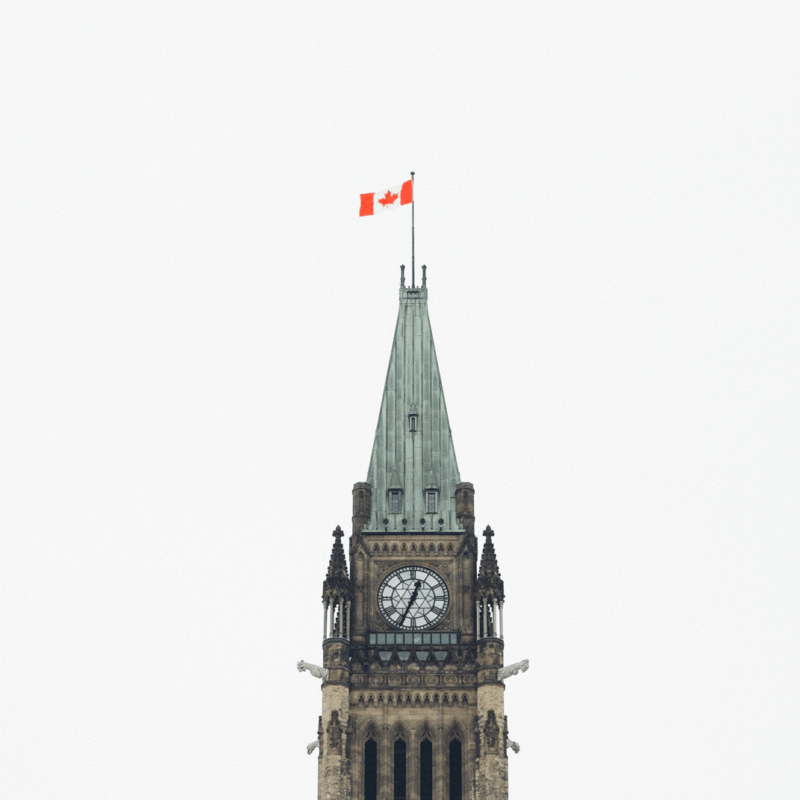 March 9th, 2020
Breaking: Canadian Parliament Members Urge Govt. to Address Pornhub Concerns
Yesterday, hundreds gathered in front of Pornhub/MindGeek headquarters—in Montreal, Canada—in protest, demanding that Pornhub be shut down for its complicity in the sex trafficking of women and minors. Just one day later, a group of Canadian Parliament Members and Senators, from three different parties, released this open letter to Justin Trudeau, Canada's Prime Minister. As one of Pornhub's primary headquarters is in Canada, these legislators are answering the global cry...
Read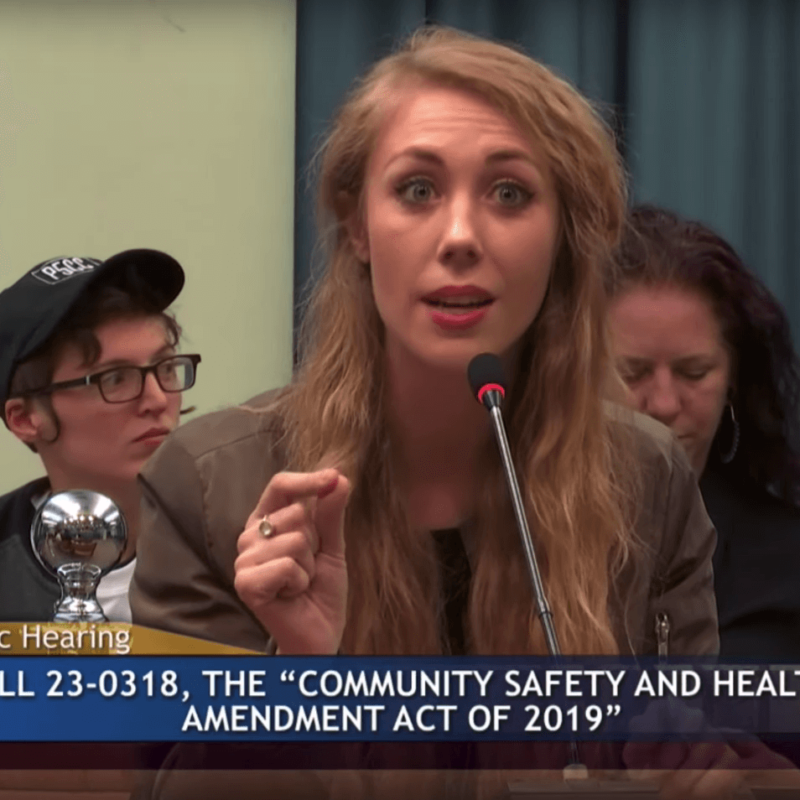 October 23rd, 2019
Our Testimony to D.C. Council on Prostitution Bill
A few days ago the D.C. Council held a hearing to help decide whether or not they'll pass the Community Safety and Health Amendment Act of 2019, a deceptively named bill that would fully decriminalize the sex trade in that city. This would include not only the sale of sex, but buying sex, pimping, and brothel-keeping. During this very long day, the council listened to testimonies from the pro "sex...
Read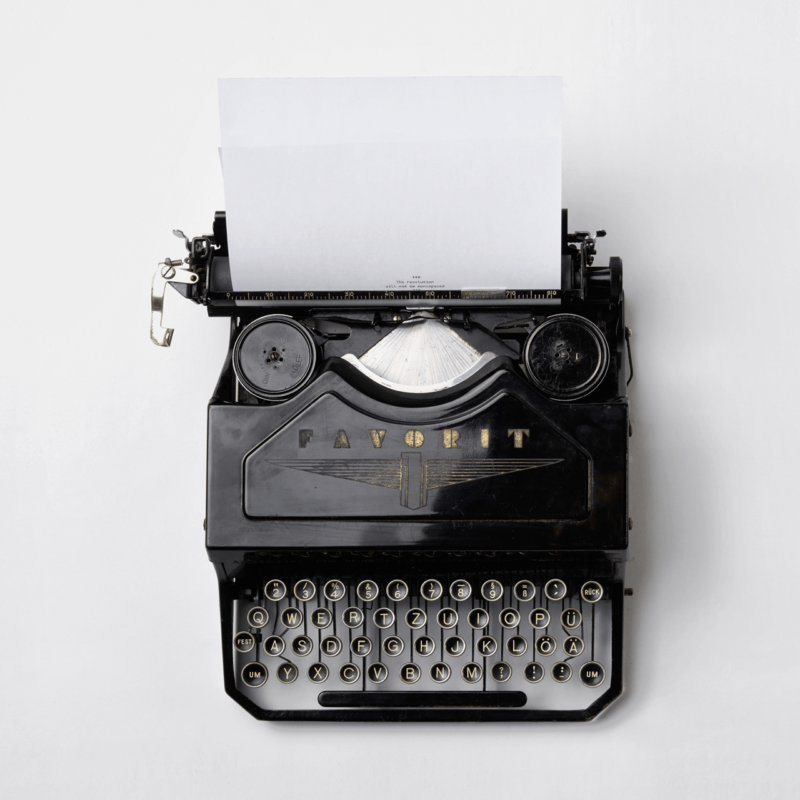 June 25th, 2019
An Open Letter to All Presidential Candidates
This letter by Rev. Dr. Marian Hatcher and Rebecca Bender was originally posted here. Dear Presidential Candidates, We, the undersigned survivors of prostitution and sex trafficking, have experienced years of abuse, violence, objectification, and dehumanization in the sex trade. We know first-hand the devastating harm and long-term trauma that happens as a result of being exploited in an industry predicated on racial, gender, and income inequality. We are aware that...
Read