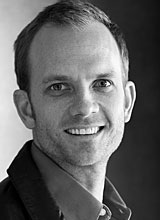 As I discussed in my pervious post, abolition begins in the place of prayer. We first take action against this great injustice by going before God's throne and making petitions on behalf of the broken and oppressed. In prayer, we partner with God's heart to bring the reality of the kingdom of heaven to earth. Every other action we take to fight the epidemic of modern-day slavery must flow from the foundation of prayer
The next point I want to focus on is compassion. In Luke 10, Jesus defines the commandment to "love our neighbor" through the familiar story of the Good Samaritan. There are four characters in the parable: the person in need, the Samaritan, a priest, and a Levite.
In the story, a man is beaten, stripped naked, robbed, and left for dead.  After the incident, two religious men––a priest and a Levite––encounter the man on the road, but pass him by before a third man––the good Samaritan––finds him and tends to his need.
At first glance, it's difficult to comprehend how those in a prominent position of spiritual leadership could simply bypass someone who desperately needed help. But the more I meditate on this story, the more I'm stricken with our similarity to the religious men.
Much of our lives are spent preoccupied with our many endeavors and weighed down with responsibility. A thick fog of to-dos settles over us. Soul traffic from our constant activity consumes our internal life, making it nearly impossible to see the plight of others, much less find room in our hearts to carry the burden of those in need. The result is that we bypass the many injustices that surround us each day.
When we consider the actions of the good Samaritan, we must recognize that there was a heart posture of compassion before there was an act of compassion. Such a heart posture is clear in the life of Jesus, whose miracles were routinely preceded by the commentary "He was moved with compassion." Compassion is literally to "suffer with another" or "to feel their pain." The question we must ask is, "How do we cultivate such a heart of tenderness?"
You see, we often become fixated on the outward displays of powerful and inspiring exploits, but fail to recognize the heart through which these exploits were birthed. What we see in Jesus' life, in particular, is that he made a practice of creating quiet spaces.  Free from the activity and demands of social life, He retreated to be alone and give His soul room to breathe––room to connect with God.  In these times, He was able to open His heart to the plight of the suffering in a meaningful way.
In order to navigate through the indifference of our over-stimulated culture we also must make sacred spaces where we press pause on everything else and simply acknowledge the suffering of others in the presence of God. The invitation of compassion, as an abolitionist, is to simply carry the victims of human trafficking in our heart.
Eager to "do" we often forget to "be." But in the state of quiet contemplation, something sacred occurs in us that actually gives us the capacity to begin to carry the victims of human trafficking in our heart.  Subtly, we begin to feel. We begin to care. We begin to weep.
The bible tells us that God will look "on him who is of a broken and contrite spirit."  He is moved by our pain for the sufferings of others. It is this nearness of God in the place of our brokenness that true abolition is birthed. For abolition begins with a heart, not an action.
People often ask me, "How have you been able to keep your heart tender in dealing with such a grievous issue?" The answer is not mysterious. It is actually quite simple. In quietness, I allow the Lord to touch the barren places of my heart and fill them with his compassion. But I am far from perfect and must be rigorous about applying practical ways to ensure I maintain this intimate connection with the heart of God.
Here are some recommendations to begin cultivating a heart of compassion:
1. Guard your soul – With iphones/cell phones, facebook, twitter, skype, email, internet, etc…etc… we are accessible almost all the time.  As long as you are accessible your soul will be constantly encroached upon and limit your ability to connect with God from deep within your spirit.  You must be intentional about when and how much you utilize all the many communication channels that pour into your life.  Instead of letting these things control you; you must control them.
2. Schedule Solitude – Schedule times where you can be alone with God.  Away from the tyranny of the urgent, in solitude our soul has time to breathe.
3. Meditate – Actively engage your thoughts with the beauty of God expressed through His love and compassion.  Consider His heart for those who are suffering.  Think about those who are currently enslaved.  Take time to carry these precious ones in your heart before the presence of God.
**More from Respond To Human Trafficking series: